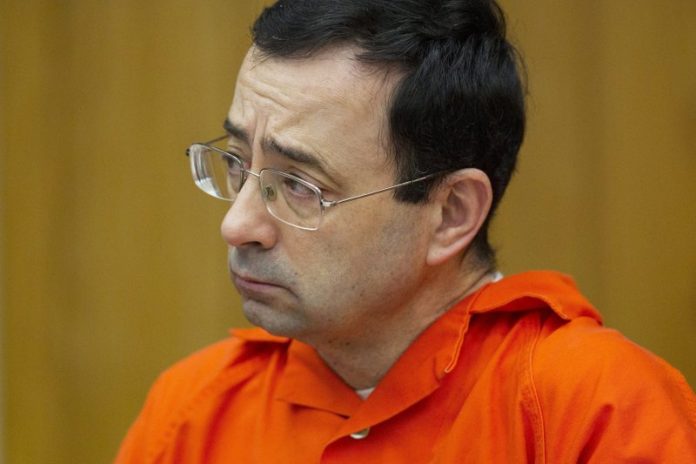 A Michigan State University official who oversaw a clinic that employed Larry Nassar was charged Tuesday with sexually propositioning female medical students and compiling nude student "selfies" on his work computer, in the first charges to spring from an investigation into how complaints against the disgraced former sports doctor were handled.
William Strampel, who until December was dean of the College of Osteopathic Medicine, also was charged with failing to enforce or monitor protocols set for Nassar after a female patient complained of inappropriate sexual contact.
The 70-year-old Strampel, who has been jailed, was scheduled for arraignment in the afternoon. His attorney, John Dakmak, declined to comment.
The complaint, which alleges Strampel solicited nude photos from at least one female medical student, said he used his office to "harass, discriminate, demean, sexually proposition, and sexually assault female students in violation of his statutory duty as a public officer."
His computer contained approximately 50 photos of female genitalia, nude and semi-nude women, sex toys and pornography. "Many of these photos are of what appear to be 'selfies' of female MSU students, as evidence by the MSU clothing and piercings featured in multiple photos," according to the complaint.