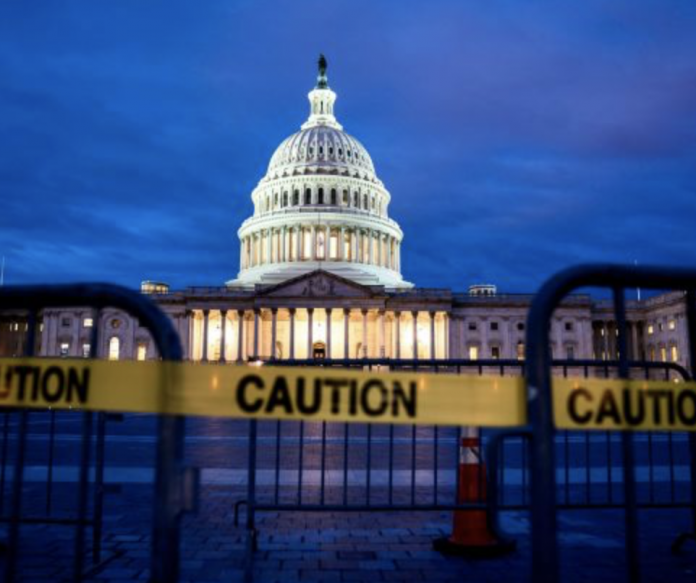 Earlier today, Vice President Mike Pence spoke out about the most recent government shutdown.
Reviewing the Vice President's Commentary
Pence appeared on a segment of 'CBS This Morning.' During this time on the show, the vice president explained his take on the latest shutdown of the United States government. His remarks subsequently read as follows:
"He was determined to get the funding to build a wall and secure our border; he was willing to take a stand to accomplish that."
Pence then explained why Trump elected to sign legislation which will keep government open until February 15, 2019.
"We were told that they were willing to work with us. They were willing to fund a barrier at our southern border and to address the other priorities that the president laid out."
President Trump and members of his administration have ongoingly articulated the importance of funding for his promised border wall.
Another Government Shutdown?
As February 15th gets closer and closer, more and more Americans are pondering the likelihood of another government shutdown. Similarly to before the government shut down, both President Trump and the Democrats are sticking by their mandates.
The president has stated that he will not sign legislation which lacks the capital for his promised border wall. Likewise, House Speaker Nancy Pelosi has affirmed that none of the prospective legislation to keep government open will include wall funding. It appears as though both sides are approaching yet another impasse.
The possibility of another government shutdown is appealing to very few individuals. During the most recent shutdown, federal workers took to the streets in protest. Certain government employees even brought lawsuits against the Trump administration; the lawsuit alleged that ordering federal employees to work without pay violates the 13th Amendment.
A National Emergency Declaration
The declaration of a national emergency is another possibility if Congress fails to pass legislation including funding for the physical barrier at the Southern border. President Trump has publicly discussed this possibility on multiple occasions. However, not all Republicans favor this alternative.
Senate Majority Leader Mitch McConnell stated that Congress could reject the president's declaration, thus forcing Trump to issue a veto.
During last night's State of the Union address, President Trump vowed, yet again, to build the wall at the Southern border.