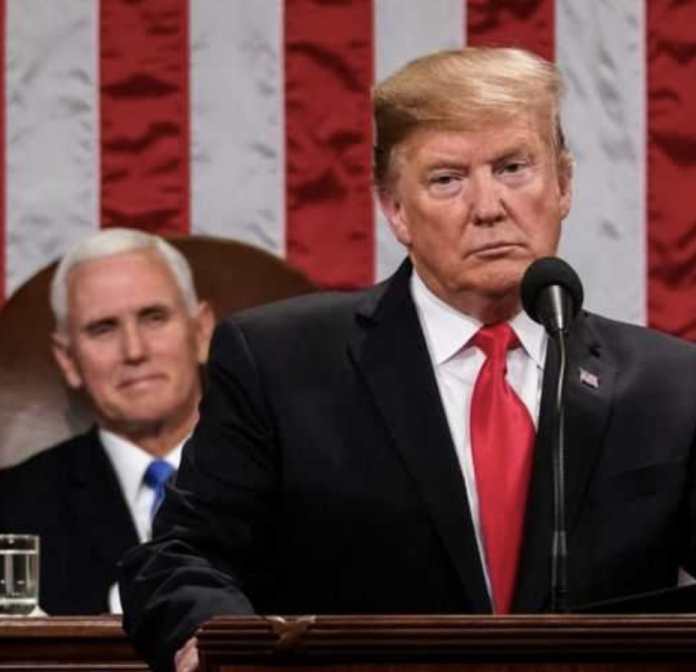 On Tuesday, Republican Sen. Mitt Romney weighed in on President Donald Trump's State of the Union address.
Reviewing Romney's Commentary on the State of the Union Address
The Utah senator issued a statement about Trump's address. Romney maintained that Trump successfully embodied American values whilst making notes of critical policy issues.
"The president's speech was strong, well-delivered, and appealed to our patriotism and common values as Americans. He highlighted several critical policy areas where there are opportunities for both parties to work together. [This included] lowering health care costs, reforming trade policies to better protect American workers, and strengthening border security and immigration enforcement."
Romney then stated that the Trump administration is worthy of acknowledgment for reducing regulations and taxes while boosting the economy for American workers.
More on Trump and Romney
President Trump and Sen. Romney have maintained something of a love-hate relationship. During Romney's run for office, Trump issued an endorsement; however, when Trump announced his run for office, Romney criticized him and called upon the GOP to select a different candidate as their nominee.
Since the Trump presidency, Romney has offered both praise and criticism towards Trump. Likewise, the president has responded in kind. The Utah senator was also in attendance during last night's State of the Union address.
Responses to President Trump's State of the Union Address
The reception of the president's State of the Union address is overwhelmingly positive. According to a CNN poll, 76% of Americans viewed Trump's address favorably.
During the State of the Union address, the president covered a plethora of issues. Bipartisanship, foreign policy, immigration, abortion, border security, criminal justice reform, and more received express attention. Many Democrats in attendance faced backlash for their refusal to clap on issues which typically garner bipartisan support.
The president elected to discuss the border wall during his address to the nation. With only days left until the expiration of legislation which currently keeps government open, the wall is an extremely controversial matter. Despite House Speaker Nancy Pelosi's prior announcement that prospective legislation will not include wall funding, the president vowed to build the wall during last night's address.