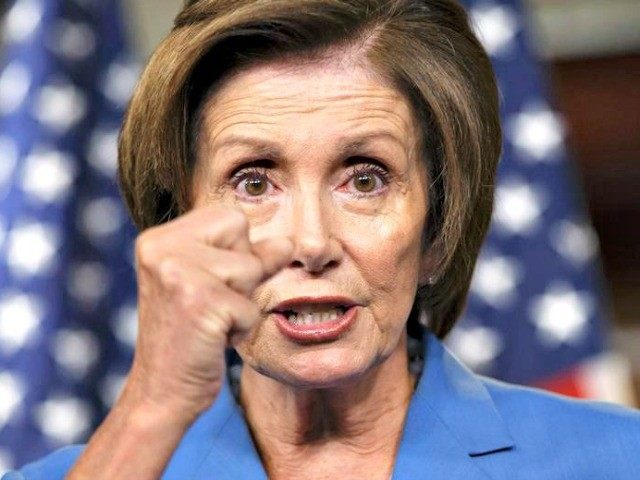 House Minority Leader Nancy Pelosi (D-California) encouraged Speaker Paul Ryan (R-Wisconsin) to create a select committee on gun violence.
Pelosi made the request following the deadly mass shooting in Las Vegas on Sunday. The shooter identified as Stephen Paddock, killed at least 58 people and injured hundreds of others.
In a letter to the Ryan on Monday, Pelosi said, "The epidemic of gun violence in our country continues to challenge our nation."
According to the House Minority Leader, more than 12,000 American died in 273 mass shootings in 2017 alone.  Pelosi noted that an average of more than 90 Americans lose their lives every day because of gun violence. She said that is the "daily toll of heartbreak and tragedy" in communities across the country.
Pelosi stated, "Congress has a moral duty to address this horrific and heartbreaking epidemic." She added that lawmakers have the "solemn duty to protect and defend" Americans.
The House Minority Leader implored her colleagues in the Congress to respond to gun violence with "courage, unity, and decisive action."
Pelosi urges Congress to pass King-Thompson background check bill
In her letter, Pelosi said the first action of the Congress is to pass the bipartisan King-Thompson back ground check legislation.
Republican Congressman Pete King and Democratic Congressman Mike Thompson introduced the bill to prevent dangerous people from owning guns. The legislation expands the current background check system to cover all commercial firearm sales.
Additionally, the House Minority Leader stressed that creating a bipartisan select committee on gun violence is the second step. According to her, the panel will study gun violence and offer recommendations for legislation to prevent unimaginable tragedies.
In 2015, Pelosi made a similar request to former Speaker John Boehner after a shooting at community college in Oregon. Boehner ignored her request.
In conclusion, Pelosi told Ryan that today is not just a day of prayer, mourning, and love. It must also be a day for action. Their words of comfort to the families of the victims will be hollow unless they take action.
In a separate statement, Pelosi said, "Our nation will never allow fear and violence to bow us or break our spirits."