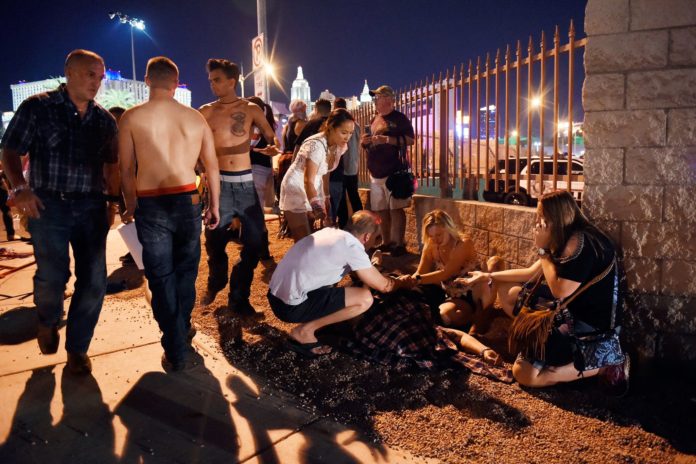 A gunman turned a Las Vegas concert into a killing field Sunday night, murdering at least 50 people and injuring more than 200 others.
The suspect was identified as 64-year-old Stephen Paddock and authorities said they were "confident" Paddock's roomate, Marilou Danley, had been located. Officials previously described Danley as a person of interest.
Authorities said one on-duty officer was in critical condition and another was wounded in the shooting. Two off-duty police officers attending the concert were killed.
The gunman, who fired down on the concert from a room on the 32nd floor of the Mandalay Bay Hotel and Casino, was killed by police.
Clark County Sheriff Joseph Lombardo said authorities did not release the suspect's name but said he is a local resident. Lombardo said authorities believe this was a "lone wolf" attack but said they were looking for a roommate of the dead suspect as a person of interest.