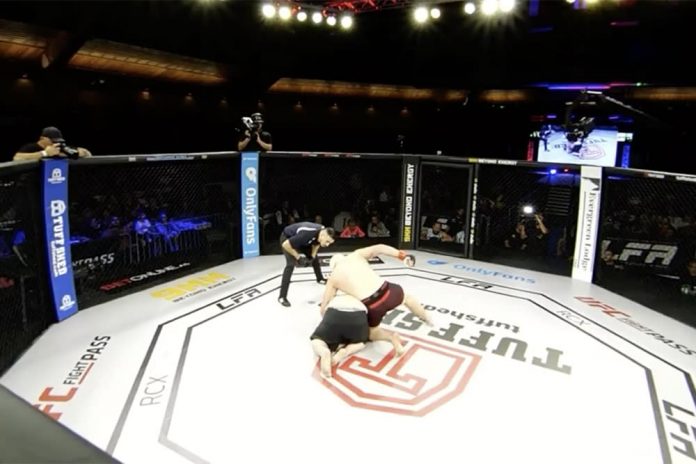 According to Nicole Ki of the Sioux Falls Argus Leader, Meta's Horizon Worlds app provided MMA fans with a terrific virtual experience on Friday night.
FIGHT PASS had its first-ever "fully immersive" live MMA event that started at 5:30 p.m. CT with LFA 144 from the Sanford Pentagon. 
The main fight started at 8 p. m.  And the action between bantamweights Muin "Tajik" Gafurov, from Tajikistan, and Brazilian-born Diego "Magrinho" Silva was well worth watching.
The Sanford Pentagon, an indoor arena in Sioux Falls teamed up with UFC FIGHT PASS, bringing mixed martial arts (MMA) fans an innovative experience through Meta's Horizon Worlds app.
Billed as the world's largest streaming service for combat sports the Meta team deployed a multi-camera immersive VR production, to work with traditional broadcast TV production tools. 
MMA fans are not disappointed
To participate, users, each had a Meta Quest 2 headset. Then a quick download of the Meta Horizon Worlds app set it up. A subscription to FIGHT PASS was not required to attend the virtual MMA fights.