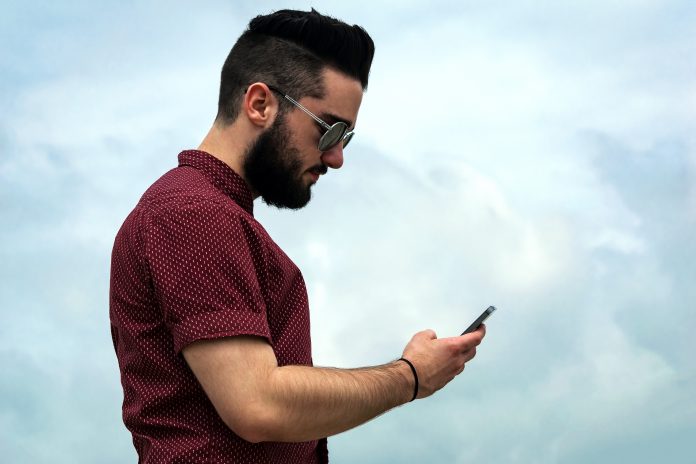 Mobile Phone Industry Fraud
The United States Attorney for the Southern District of New York, announces that Christopher Goff receives a stiff prison sentence for his transgression. The punishment is for Goff's participation in a fraudulent scheme to charge mobile phone customers millions of dollars in monthly fees. The fees, ironically, are for unsolicited and recurring text messages. Even worst, is that the customers have no knowledge of the scheme and do not provide prior consent. The dubious practice is known as "auto-subscribing."  To illustrate the magnitude of the operation, Goff's fraud results in the theft of over $50 million from consumers throughout the United States. Finally, justice is served and Goff receives a 30-month prison term, along with two years of supervised release and ordered to forfeit $352,799.56.
The Manhattan U.S. Attorney responsible for the case mentions that "Christopher Goff conspired with others in an auto-subscribing scam that stole $50 million from unwitting consumers.  In return for lists of mobile phone users to victimize, Goff netted more than $350,000 in short-term gain – and a substantial term in prison."
Auto-Subscribing Scheme Details
Christopher Goff is the former account manager for Mobile Messenger, a U.S. aggregation company in the mobile phone industry.  For context, mobile aggregators like Mobile Messenger compile, or "aggregate," charges for premium text messaging services. For example, services may come in the form of monthly horoscopes, celebrity gossip, or trivia facts on consumers' mobile phone bills.  Between 2011 and 2013, Goff and his co-conspirators engage in a massive scheme to defraud ordinary consumers. The fraudsters achieve their goal by placing bogus charges for premium text messaging services on unsuspecting consumer cell phone bills.  To illustrate, and provide context, the practice is known as "auto-subscribing."
The auto-subscribing scheme involves two key stakeholders in the mobile phone industry. The first are the mobile aggregators, such as Mobile Messenger. The second are the content providers. Within this closed ecosystem, consumers receive unwanted text messages that ultimately result in bogus charges and  billing for unauthorized services.  Equally disturbing is that Mobile Messenger works with four different content providers in the scheme. It is important to note that each content provider is essential to the scheme's success.
Around 2010, Miao, who was the CEO of Tatto (content provider), decides to begin auto-subscribing mobile phone users to Tatto's premium text messaging services. Miao's idea is to boost Tatto's sagging revenues.  Miao and others build a computer program that spoofs consumer authorizations for premium text messaging services. In other words, Miao builds a program that generates the text message correspondence that one would ordinarily see if a consumer were genuinely signing up to receive the services.
Pay to Play
The plot thickens in July 2011, when Miao meets Goff. In a conversation, Goff is asked to provide large batches of phone numbers from Mobile Messenger's databases.  Goff agrees to assist Miao and is aware of Miao's illegal intentions.  Nonetheless, Goff provides hundreds of thousands of mobile phone numbers to Miao, in exchange for payment. While sending the stolen phone numbers to Miao, Goff hides his involvement in the scheme. He does this by using email addresses other than his work email address at Mobile Messenger. In the end, Miao and other co-conspirators utilize the phone numbers that Goff provides to auto-subscribe consumers.  In total, Miao and Tatto take more than $50 million from consumers via the scheme.
From the scheme, Goff receives more than $350,000 from Miao for the phone numbers he provides.  What's more is that Goff uses a shell company to hide his misdeed. Specifically, Goff sends false invoices for consulting services that were never provided to Miao. Goff does this to hide his receipt of the money and complicity in the scheme.