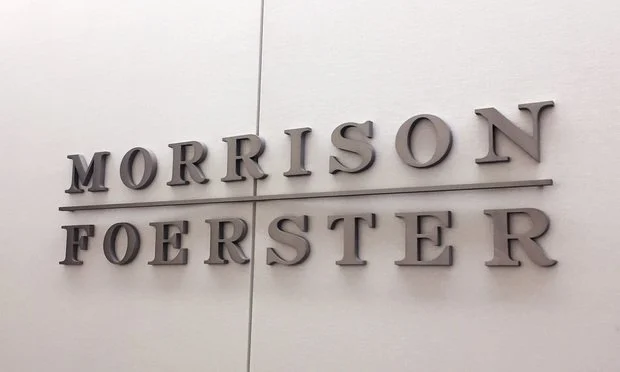 In a dramatic courtroom showdown, Morrison Foerster LLP and legal staffing firm Mestel & Co. New York LLC, operating as Hire Counsel, emerged victorious as U.S. District Judge Timothy J. Kelly delivered a decisive ruling. The lawsuit, brought by attorney Junius J. Joyner III, alleging racial discrimination, inadequate work assignments, and remote work disparities, was dismissed with prejudice on Wednesday.
Morrison Foerster : No Evidence of Bias
Joyner's legal battle centered on his claims of enduring racial discrimination while temporarily working at Morrison Foerster. He alleged that he faced derogatory remarks, including being called "boy" and insinuations that he secured his job through affirmative action. Additionally, he asserted that he was unfairly denied remote work and ultimately terminated after raising concerns about a potential antitrust violation at MoFo.
However, Judge Kelly dismantled Joyner's case, asserting that it lacked substantial evidence of racial bias. He declared, "His disparate-treatment claims fall short because he fails to allege facts sufficient to support a plausible inference that either MoFo or Hire Counsel took any action against him because of his race."
Lack of Comparable Instances
Joyner's argument regarding unequal treatment fell apart as he failed to provide adequate comparisons. He claimed that three white colleagues received preferential work assignments, but Judge Kelly pointed out that Joyner never defined the term "work stream." The judge asserted that Joyner hadn't shown that these colleagues were similar enough for valid comparisons.
Remote Work Discrepancy
The denial of Joyner's remote work request also failed to substantiate his claims of racial bias, according to Judge Kelly. Joyner contended that a white, female attorney, whom he accused of racial harassment, was granted remote work privileges while his request was denied. However, the judge noted that Joyner hadn't provided sufficient details to draw a meaningful comparison between the two situations.
Morrison Foerster : Harassment Claims Dismissed
Joyner's claims against Hire Counsel for alleged harassment suffered a similar fate. Judge Kelly highlighted the absence of evidence linking the colleagues who mistreated him to the staffing firm, preventing the court from determining Hire Counsel's responsibility in curbing alleged prejudice.
Wrongful Discharge Claim Falls Flat
Finally, Joyner's wrongful discharge claim, stemming from his concerns about antitrust violations during a merger led by MoFo, was dismissed. Judge Kelly pointed out that Joyner failed to identify any laws that prohibited the sharing of the sensitive information he raised concerns about.