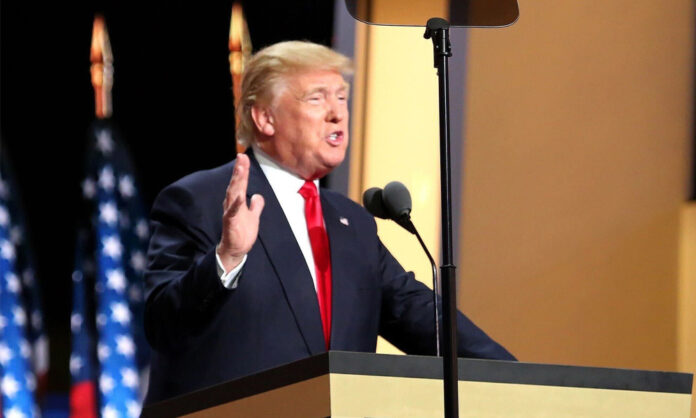 In an electrifying turn of events, a Manhattan appeals court on Thursday pulled the plug on Donald Trump's plea to delay his $250 million civil fraud trial. The core of the allegations stems from the New York attorney general's accusations. It's like watching a suspense thriller where the protagonist, the former president and his real estate giant, is accused of duping banks and insurers by inflating his net worth to the tune of billions.
Trump $250M Bid Trial : Swift Justice Ensues
The five-judge battalion from the New York Supreme Court Appellate Division, First Department, acted as a formidable wall, refusing Trump's motion to postpone the trial set for Monday. Adding to the suspense, the panel remained tight-lipped about its rationale for denying Trump's plea, reminiscent of a twist in a gripping drama.
In a previous episode of this legal saga, state Supreme Court Justice Arthur Engoron landed a blow by establishing that between 2011 and 2021, Trump, alongside the Trump Organization, persistently presented fabricated financial statements in business deals, which was a violation of a civil anti-fraud enforcement statute. To further thicken the plot, Justice Engoron shockingly "canceled" all New York business certificates held by Trump and his inner circle, setting the stage for a potential dissolution of the Trump Organization.
Judge's Bold Moves: Dissolution & Sanctions
Likening it to a hurricane sweeping through a city, Justice Engoron's mandate to dissolve the Trump Organization was a staggering move. He granted a mere 10-day window for both parties to propose a receiver to oversee the dismantling of Trump's business empire.