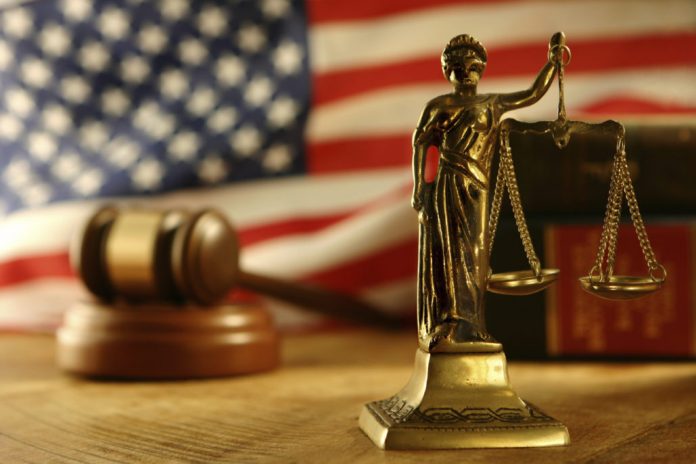 A coalition of 21 State Attorneys General filed a lawsuit against the Trump Administration challenging the constitutionality of a new "gag rule" limiting access to family planning services.
This month, the Department of Health and Human Services (HHS) released its final rule to amend the regulations governing the Title X family planning program.
The HHS' final rule imposes new restrictions on Title X family planning program participants, thus many considers it a gag rule.
The current regulations governing Title X family planning program guarantees access to high-quality family planning services nationwide. It allows Title X health care providers provide non-directive counselling in all legal options relating to pregnancy.
Non-directive pregnancy counselling includes neutral, factual, accurate, and complete information about prenatal care and delivery, infant care, foster care, adoption, and abortion (if requested by a patient).
Under the agency's gag rule, Title X funding will not support any program in which abortion is a method of family planning. Title X health care providers cannot provide non-directive abortion counselling and referral to patients.
Allegations against Trump Administration, HHS
The States of Oregon, Oregon, New York, Colorado, Connecticut, Delaware, District of Columbia, Hawai'i, Illinois, Maryland, Massachusetts, Michigan, Minnesota, Nevada, New Jersey, New Mexico, North Carolina, Pennsylvania, Rhode Island, Vermont, Virginia, and Wisconsin alleged that the HHS' gag rule violates the U.S. Constitution.
Additionally, the States alleged that the gag rule "contradicts governing statute" such as the Administrative Procedure Act, the Consolidated Appropriations Act, and the Affordable Care Act.
Furthermore, the States argued that the gag rule is arbitrary and capricious because the HHS did not provide a reasonable explanation for the amendment while ignoring material facts and evidence.
led the coalition of states in filing the complaint against the Trump Administration particularly the HHS.
Protecting women's access to family planning services
In a statement, Gov. Brown said, "We will not stand by as the Trump Administration delivers another yet roadblock to accessing health care services that patients need to thrive. I am committed to protecting access to family planning, reproductive, and preventive health care for low-income and underserved Oregonians, and I am proud to join so many of my fellow Governors in this fight."
On the other hand, AG Rosenblum commented, "We are proud to lead this national lawsuit and to file it here in Oregon… Every patient deserves to have candid conversations with her doctor about her medical care. If this rule is implemented, it will be devastating to health care clinics which depend on Title X funds to serve countless families in every state.'
Meanwhile, Pennsylvania Attorney General Josh Shapiro also released a statement regarding the case. He previously vowed to take a swift legal action against the gag rule.
On Tuesday, AG Shapiro said, "Pennsylvania is joining this suit to stop an unacceptable attempt by the Trump Administration to get between women and their doctors. Women deserve and depend on Title X clinics for essential healthcare services… Today we are taking action to prevent the federal government from jeopardizing the healthcare of Pennsylvania women."