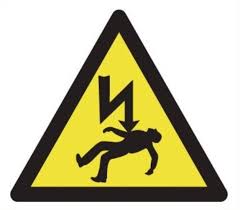 A Thursday New York Post story reports that Washington, D.C. is experiencing mysterious energy attacks.
Now that the attacks have started to hit the U.S., a December 2020 State Department-sponsored study is gaining wider attention. It has been more widely reported that these "attacks" have been going on since 2016 in other parts of the world. The study suggests that these are probably microwave energy attacks.
 It was reported that the U.S. attacks occurred in November 2020 and in 2019. U.S. government sources claim both attacks have been against personnel with direct links to the White House.
The November attack happened when a National Security Council official became very ill in an area known as the "Eclipse" on the south lawn adjacent to the White House. A National Security Council member got sick. 
The other episode happened in a Virginia suburb in 2019. A White House official becoming ill while walking her dog. And developed all the Havana syndrome symptoms.
Depart of Defense officials briefed US lawmakers last week. There is wide speculation that the attacks were carried out by Russia or China.
The Havana Syndrome also hit China
The "Havana syndrome" was first noticed in 2016 in Cuba. Personnel in the diplomatic service started to report symptoms that appeared to start out of nowhere.
Other diplomatic staff in China and Russia have since also been impacted.
These are very similar to the Cuban embassy attacks in 2016 through 2018. The incidents caused over 40 US diplomats and government officials to get sick with mysterious neurological difficulties. 
The so-called "Havana Syndrome" received Congressional scrutiny in the report An Assessment of Illness in U.S. Government Employees and Their Families at Overseas Embassies published in December 2020.
The report was not able to decide if the directed energy was delivered on purpose or with some form of a weapon. But most US officials believe that there were targeted attacks. The belief is that these attacks occurred around the globe in some sort of beta testing, against the U.S.
The symptoms were serious. "For some of these patients, their case began with the sudden onset of a loud noise, perceived to have directional features, and accompanied by pain in one or both ears or across a broad region of the head, and in some cases, a sensation of head pressure or vibration, dizziness, followed in some cases by tinnitus, visual problems, vertigo, and cognitive difficulties," the report claims.
Similar problems were discovered in diplomatic personnel attached to the U.S. Consulate in Guangzhou, China. 
The report talks about "similar symptoms and signs to varying degrees, beginning in the following year. As of June 2020, many of this personnel continue to suffer from these and/or other health problems. Multiple hypotheses and mechanisms have been proposed to explain these clinical cases, but evidence has been lacking, no hypothesis has been proven, and the circumstances remain unclear," says the report.
Mysterious Energy Attacks investigated and studied  
The Biden administration says that the US continues to study both the Havana attacks and the more recent occurrences in DC. Regardless of the "studies" very little is publically known.
"The health and well-being of American public servants is a paramount priority for the Biden administration. We take all reports of health incidents by our personnel extremely seriously. The White House is working closely with departments and agencies to address unexplained health incidents and ensure the safety and security of Americans serving around the world," a White House spokesperson announced. 
"Given that we are still evaluating reported incidents and that we need to protect the privacy of individuals reporting incidents, we cannot provide or confirm specific details at this time."