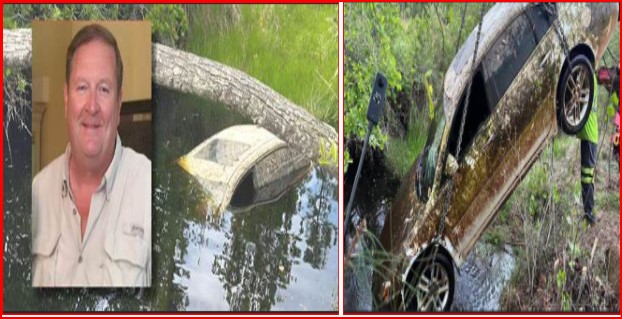 The recent discovery of a submerged car, in a canal near New Smyrna Beach has finally shed light on a missing person's case.  Authorities believe the body is Robert Heikka, a missing Florida teacher who went missing nearly three years ago.
Heikka, a 70-year-old teacher at Creekside Middle School in Port Orange, was reported missing after he failed to show up for work. An extensive search effort involving multiple agencies, including the FBI was unsuccessful, at the time.
The car a now-rusted white 2012 Chevrolet Impala was recovered by the Volusia County Sheriff's Office. The vehicle is confirmed to belong to Heikka.  A drop in the canal's water level revealed its presence. 
While positive identification has not yet been officially made, authorities believe that the body found inside the car is that of Heikka, who vanished in October 2020.
 Neighbors reported seeing him leaving his home on the morning of October 24, 2020. And bank records showed that he had made a routine transaction at an ATM in nearby Brevard County. 
Missing Florida teacher
However, his whereabouts remained a mystery until the recent discovery of his submerged car in the canal along Pioneer Trail.