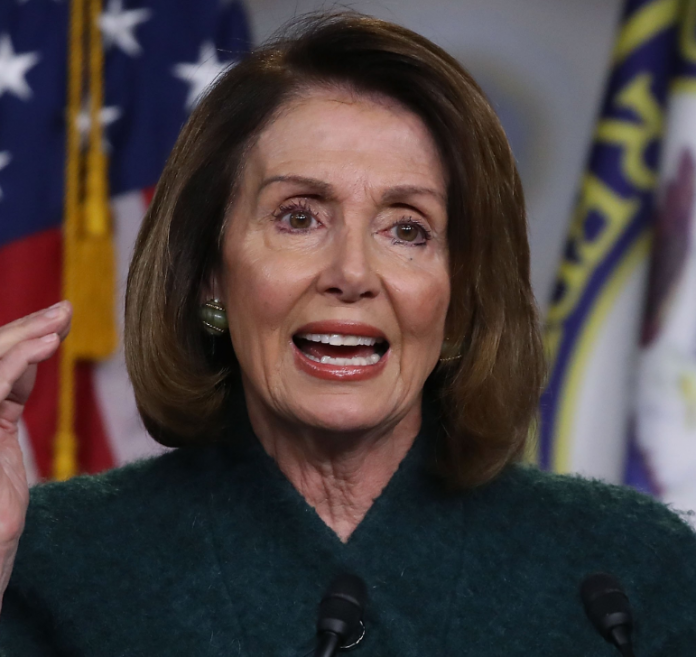 On Tuesday, House Minority Leader Nancy Pelosi affirmed that she will, in fact, run for the position of Speaker of the House, reports The Hill.
An Overview of Pelosi's Statements and More
Not only does Pelosi plan to run for House Speaker, but she also believes Democrats will win the midterm elections. Midterms will take place in November; Republicans remain eager to maintain their majority control, while Democrats are eager to regain power. Both sides have moreover expressed confidence regarding their abilities to triumph in the upcoming elections. In order for Democrats to win in the midterms, they will need to win at least 25 seats.
During a left-wing fundraiser, the current House Minority Leader delivered the hereinafter statements regarding her forthcoming run and the midterm elections:
"We will win. I will run for Speaker. I feel confident about it and my members do, too. It's important that it not be five white guys at the table, no offense."
Should Nancy Pelosi Run for Speaker of the House?
Whether or not Nancy Pelosi ought to run for House Speaker depends on whom is asked. Each individual has their own thoughts and opinions regarding Pelosi's declared forthcoming run. However, some Americans may be surprised to learn that not all Democrats are on board with Pelosi becoming the next Speaker of the House. Multiple current candidates for House Democratic seats have already stated that they will not support the House Minority Leader.
Republicans have also come out against Nancy Pelosi. The majority of GOP members disagree with Pelosi's policies and vehemently oppose the idea of her serving as House Speaker. Some have even compared Pelosi's past statements to those of Hillary Clinton's. Last month, Americans learned that over 33% of GOP attack ads have featured the current House Minority Leader.
Readers of The Hill furthermore weighed in with their feedback regarding Pelosi and her plans to run for Speaker of the House:
"Thanks, Nancy. For making a steeper wall for Democrats to climb. Like Hillary, you need to disappear. You're a liability."
"Fresh faces and new ideas are what the left needs now and to let loose of the career politicians like Pelosi and Bernie Sanders."
"U.S. House Minority Leader Pelosi is a liability for the Democrats. For the GOP she is an asset. She is proof that the Democrats are far out of sync with average U.S. citizens who pay taxes, works for a living, and obey the law."