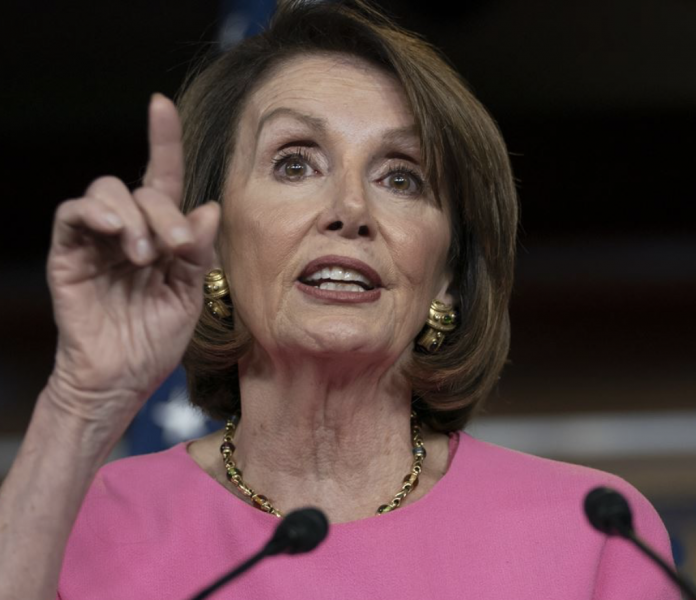 Over the past week, a doctored video of House Speaker Nancy Pelosi has made the rounds online. The footage shows a supposedly drunk Pelosi speaking during an event and slurring her words. Now, various social networking sites, such as YouTube and Twitter have taken steps to block the footage from their platforms.
However, Facebook has chosen a different route. As the video made the rounds, Facebook announced that they will allow the doctored footage to remain on their platform.
This decision subsequently prompted a scathing response from Nancy Pelosi.
Pelosi on Facebook
The House Speaker censured Facebook during an interview with a California news station. She insinuated that Facebook is a willing co-conspirator with Russia, due to their allowance of the doctored video on their platform.
In Pelosi's own words:
"We have said all along, poor Facebook, they were unwittingly exploited by the Russians. I think wittingly because right now they are putting up something that they know is false. I think it's wrong, I think they have proven — by not taking down something they know is false — that they were willing enablers of the Russian interference in our election."
Additional Responses to the Doctored Video on Facebook
Nancy Pelosi is not the only critic of Facebook. Many Democrats also rallied behind the House Speaker and stated that the social networking platform has a duty not to permit fake news on the platform.
During a speaking event at Hunter College, Hillary Clinton also criticized Facebook:
"When Facebook refused to take down a fake video of Nancy Pelosi, it wasn't even a close call."
Clinton then denounced the video itself as "sexist trash."
Fake News in America
Over the past few years, talk about fake news in America has dominated. In many cases, the existence of fake news happens for the purpose of promoting a narrative or idea which may or may not be accurate.
There are currently debates about whether the doctored Pelosi video serves as an example of fake news. Some Americans have stated that since Facebook won't remove the altered footage, they should issue a disclaimer that it's not real.