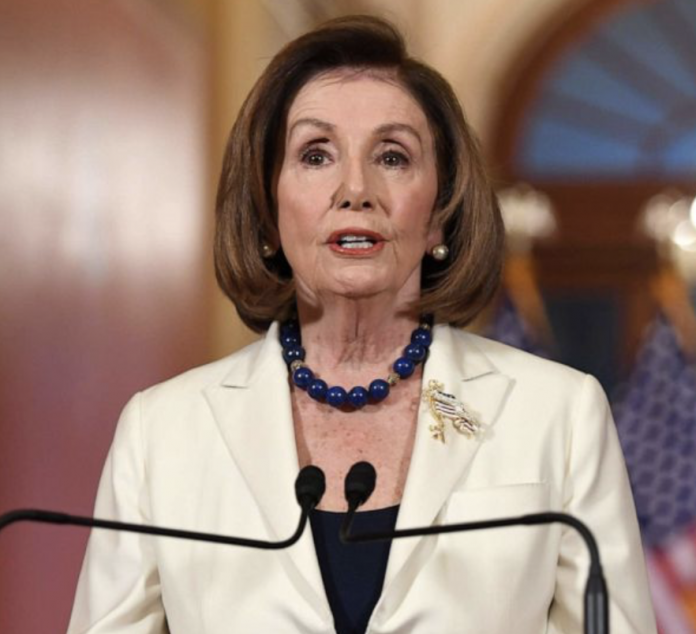 With two weeks left before the New Year, Congress is ablaze with debates about the merits, or lack thereof, of impeachment.
At this time, the House of Representatives is expected to hold a vote on whether or not to impeach President Trump. Democrats in the House remain more than eager to impeach, while their Republican colleagues couldn't be more opposed.
Debates are heated and partisan, to say the least; however, according to House Speaker Nancy Pelosi, the president left Democrats with "no choice" but to impeach him.
Pelosi made this claim during her opening remarks for the House's debate on the impeachment proceedings.
Why Pelosi Claims Trump Left the Democrats With "No Choice"
The House Speaker first kicked off her opening remarks by asserting that impeachment proceedings are taking place "for the Republic."
Shortly thereafter, Pelosi claimed that "no member of Congress" comes for the sake of impeaching a president; however, as much as Pelosi might like to believe this, it's simply not accurate. Back in January, freshman Democrat Rashida Tlaib vowed that Democrats would "impeach the motherf**ker." This proves that some Congress members do, in fact, come to Congress to impeach a president.
However, the House Speaker didn't stop there. Later in her commentary, Pelosi branded President Trump as a threat to the Republic. She furthermore accused the president of "reckless actions" and "violating the Constitution." After alleging that Trump threatened secure elections and national security, Pelosi claimed the president "weakened America" via a quid-pro-quo with Ukraine.
Towards the end of her opening statement, the House Speaker professed that she and House Democrats are "defending democracy for the people."
This statement ironically comes as more and more of "the people" express opposition against impeachment.
Will the House Approve Impeachment Articles?
At this time, there is a strong possibility of the House approving articles of impeachment. This will then lead to a Senate trial; multiple Republicans in the Senate have already affirmed their decision to vote against and shut down impeachment.
President Trump, himself, recently sent a six-page letter to Pelosi, in response to impeachment. The president warned that House Democrats are bastardizing the impeachment process and will, therefore, incur the wrath of U.S. voters.