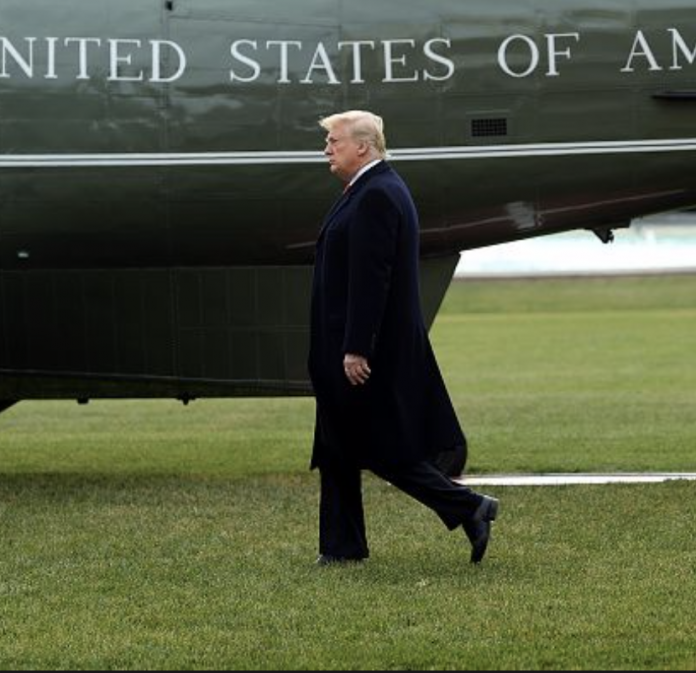 The U.S. House of Representatives impeached President Donald Trump for allegedly abusing the power of the presidency and obstruction of Congress, during a historic vote on Wednesday night.
Trump is the first Republican and the third President in the history of the United States to be charged with high crimes and misdemeanors.
The House voted 230 to 197 to impeach the President on article 1, abuse of power and 229 to 198 on article two, obstruction of Congress.
Rep. Justin Amash of Michigan, who left the Republican Party and became Independent, supported impeaching Trump.
In his remarks at the House floor, Amash said, "I rise today in support of these articles of impeachment. I come to this floor not as a Democrat, not as a Republican but as an American, who cares deeply about the Constitution, the rule of law and the rights of the people."
He cited Federalist No. 65 by Alexander Hamilton, who explained that high crimes and misdemeanors are "offenses, which proceed to the misconduct of public man or in other words from the abuse or violation of some public trust. They are the nature, which may with peculiar propriety be denominated political as they relate chiefly to injuries done immediately to society itself."
Amash believes that Pres. Trump "abused and violated the public trust by using his high office to solicit the aid of a foreign power not for the benefit of the United States of America but instead for his personal and political gain." He stressed that the committed impeachable offense that the framers of the Constitution intended to remedy through impeachment. He emphasized that it is their "duty to impeach" the President.
Two Democrats opposed impeaching Trump
Democratic Rep. Tulsi Gabbard of Hawaii voted "present" on the articles of impeachment. She stated, "I came to the conclusion that I could not in good conscience vote either yes or no."
Democratic Rep. Jefferson Van Drew of New Jersey and Rep. Collin Peterson of Minnesota opposed both articles of impeachment. Drew was reportedly planning to switch political party, which prompted his staffers to resign.
Pelosi plans to delay sending the approved articles of impeachment to Senate
Meanwhile, during a press conference following the historic vote, House Speaker Nancy Pelosi told reporters that she intends to delay the transmittal of the approved articles of impeachment to the Senate and will not yet name impeachment managers.
Pelosi expressed concern over Senate Majority Mitch McConnell, who recently stated, "I'm not an impartial juror. This is a political process. We will have a largely partisan outcome." He made the statement even before the impeachment trial begins.
On Wednesday night, Pelosi said, "We can't name managers until we see what the process is on the Senate side and I would hope that would be soon. So far, we haven't seen anything that's looks fair to us."