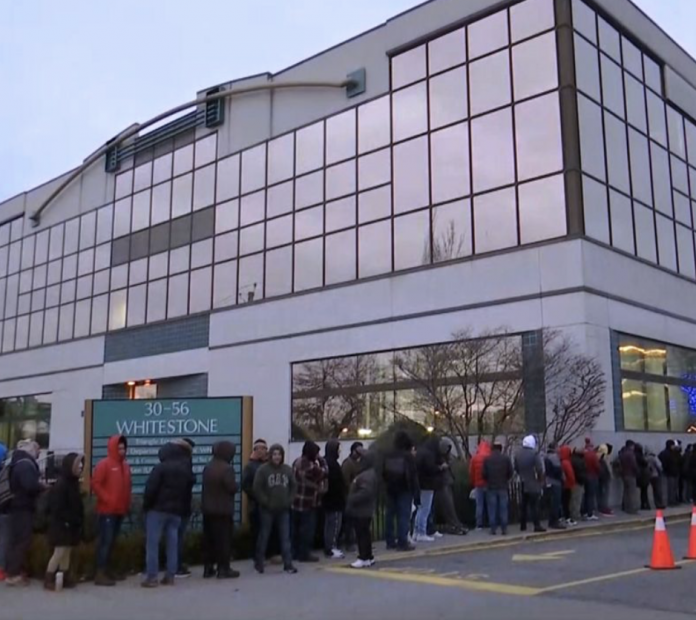 On Monday, the Green Light law went into effect in New York. Under this law, illegal immigrants are now able to obtain driver's licenses. Moreover, Department of Homeland Security (DHS) officers are now barred from information which could help them stop serious crimes that are commonly committed by illegal immigrants.
In the wake of the Green Light law, many illegal immigrants are taking advantage of the opportunity to access driver's licenses.
A Closer Review of New York's Green Light Law
In virtually all cases, individuals who wish to obtain driver's licenses have to submit certain documents and information.
One of the most basic examples of said information includes a social security number; however, this does not apply to illegal immigrants. The Green Light law instead permits illegals to submit foreign documentation, as opposed to documents issued by the U.S. government.
In the wake of the Green Light law, there are concerns about the safety of New York residents. A statement from the state's DMV office has exacerbated these concerns. According to the New York DMV, they won't share data with immigration enforcement agencies unless they absolutely have to.
An excerpt of their statement reads as follows:
"Under the Green Light Law, no DMV data of any kind can be shared with an agency that primarily enforces immigration law. [This] means ICE, Customs & Border Protection and Citizenship and Immigration Services do not have access to data unless the DMV is presented with a valid judge-signed court order, subpoena or judicial warrant."
DHS officials have also warned that the Green Light law interferes with the ability to fight crime and enforce immigration laws.
Anti-Law Enforcement Undertones
From a basic, surface level, the Green Light law presents itself as legislation designed to aid illegal immigrants. However, the hidden undertones which assert law enforcement agencies as the enemy are very clear.
The reality here is that sneaking across the border is a crime. The Green Light law is not benevolent or compassionate; on the contrary, it rewards lawbreaking conduct while furthermore placing innocents in peril. Blocking law enforcement officers from doing their jobs while catering to individuals whose first act on U.S. soil is criminal is the definition of anti-American.