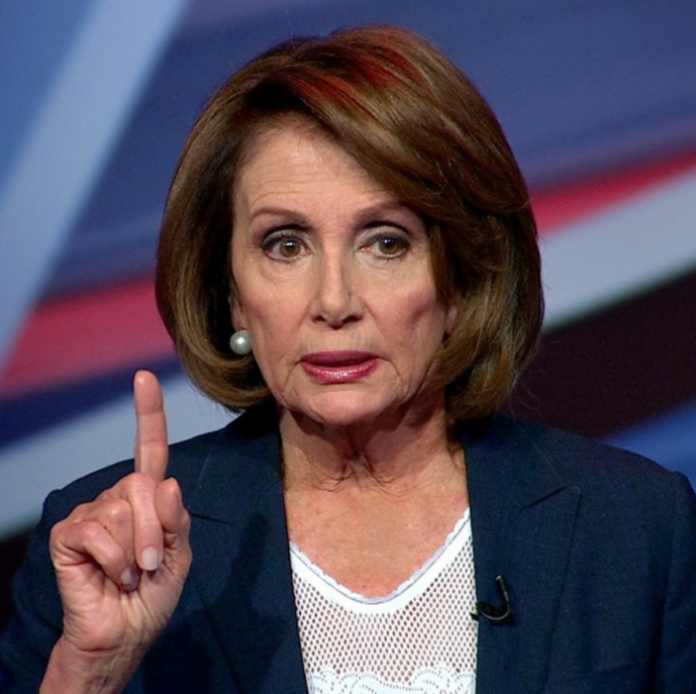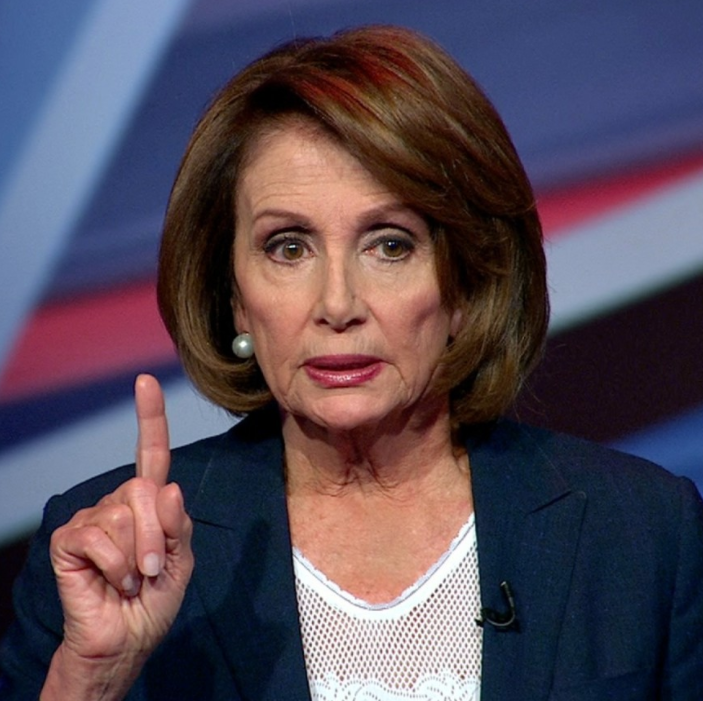 On Sunday, House Minority Leader Nancy Pelosi weighed in with her thoughts regarding President Trump's proposed Southern border wall, as reported by The Hill.
Pelosi on the President's Border Wall
During a press briefing on Capitol Hill, Pelosi scoffed at the $20 billion dollars that President Trump is requesting from Congress to fund a wall along the Southern border:
"All of the money he wants for his wall? Oh, come on, come on, come on."
However, Pelosi has previously acknowledged the need to protect U.S. border and raised questions regarding various ways to go about it:
"We all have a responsibility to protect our borders, north and south. There's no question about that. So what do we need to do that? Why don't we have an appraisal of what that should be. Should there be fencing, should there be technology? Should they mow the grass so that people can't hide in it, should there be some bricks and mortar someplace? Let's see."
The House Minority Leader moreover opined that border authorities, not President Trump, should determine the specific dollar amount for any form of border protection.
More on President Trump's Border Wall
Congressional Republicans and Democrats have remained in gridlock over immigration matters. As a matter of fact, the deadlock is so intense that Democrats voted against a spending bill on Friday which would have averted the current government shutdown.
However, the GOP appears willing to meet in the middle with Democrats. According to reports from ABC News, President Trump is open to granting legal status to illegal immigrants known as Dreamers in exchange for Congressional funding for his Southern border wall.
Pres. Trump willing to support legal status for 'Dreamers' in exchange for border wall, according to White House sources. https://t.co/qVIl1QBSHq pic.twitter.com/BhIOsVngdA

— ABC News (@ABC) January 21, 2018
What Do Americans Think About the President's Border Wall?
Due to the current government shutdown, Congressional leaders are now scrambling to get the government up and running again. President Trump's border wall and Democrats' appeals to protect illegal immigrants known as Dreamers appear to be the two playing cards in the search for a resolution.
Americans have taken to social media to opine about the potential compromise of a DACA deal in exchange for funding the President's border wall:
In all seriousness, people need to learn that in politics & gov., sometimes a compromise is the best solution. You can't always insist on your way 100% of the time in politics. Learn how to adapt, be flexible, and get things done. DACA deal for border wall funding is reasonable. https://t.co/qUn8HSkIGN

— Gabrielle Seunagal (@ClassySnobbb) January 22, 2018
.@RepGutierrez: If it takes funding President Trump's border wall to get protections for Dreamers, "I say pay it." #DACA #Trump pic.twitter.com/WBmEPoUh4T

— Prime Politics (@Prime_Politics) January 21, 2018
Thus far, no official deal regarding DACA or border wall funding has come to fruition. New updates will follow this report if a deal is accomplished.