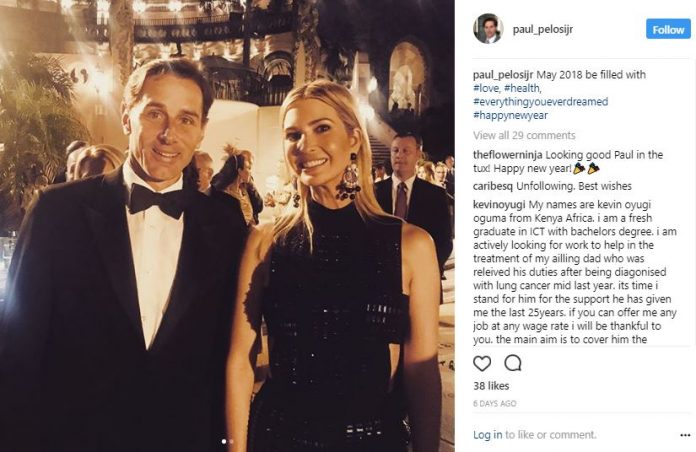 President Donald Trump and his family had an unlikely guest during their New Year's Eve celebration at Mar-a-Lago golf resort. The son of House Minority Leader Nancy Pelosi attended their annual party in Palm Beach, Florida.
The congresswoman from California is a strong critic of the President. It appears that her son is a nonpartisan partygoer.
Paul Pelosi Jr. proudly shared a photo of himself and Ivanka Trump during the event. He wrote, "May 2018 be filled with #love #health #everythingyoueverdreamed #happynewyear."
The San Francisco Chronicle first spotted and reported about Pelosi Jr.'s photo on Instagram. The House Minority Leader's son did not respond to the newspaper's request for comment.
Pelosi Jr. is adventurous
However, his sister, Christine commented that they were not surprised by his brother attending the party at Mar-a-Lago. According to her, "He is just an adventuring guy. Maybe he had a golf game."
In addition to Pelosi Jr., the President's cabinet members including Treasury Steven Mnuchin attended the event.