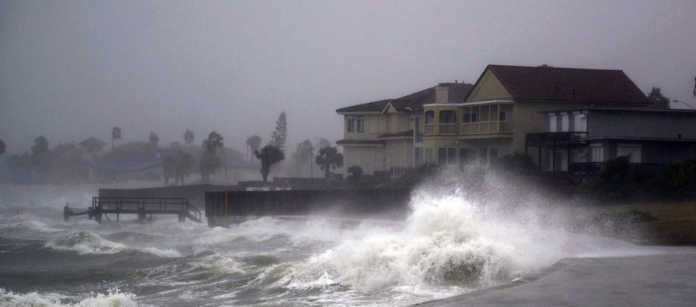 Texans have been through a lot over the past weeks. People have died. Families are staying in shelters and churches. Countless individuals are homeless and without food or water. In light of these tragedies, the last thing one would think of is raising money for suffering Texans to have abortions. However, this is clearly not the case for the NARAL.
Shame On NARAL
As noted by The Blaze, Americans were highly displeased on September 1, when the NARAL tweeted out the following messages:
"In the wake of #HurricaneHarvey, Texans seeking abortion face clinic closures, cancelled appts, & displacement: https://t.co/X8FZ1MNbP9"
"[email protected] has created a fund to help people impacted by #HurricaneHarvey. Donate here: https://t.co/dndpOCmIzG pic.twitter.com/kYPK2oT99P"
How deplorable.
Instead of raising money for Texans to have abortions, why not raise money to help people rebuild their homes or find temporary shelter? How unfortunate it is that the NARAL chooses to promote their leftist political agenda, even as countless livelihoods hang in the balance.
The Proper Response
Instead of offering abortions, the NARAL should take cues from Americans who have joined forces to help Texans. Their abortions for donations could go towards canned goods, hygiene products, or other necessities. Yet, the NARAL obviously views abortions as necessities, which is unfortunate. Most people, regardless of politics, come together for the greater good in the face of tragedy. Natural disasters don't care what you believe or who you voted for.
Earned Backlash From Americans
Innumerable American patriots responded to the aforementioned tweets posted by the NARAL:
"I'm sure the LAST thing on anyone's mind in Texas is abortion right now. They're too busy trying to feed themselves and find shelter[.]"
"[S]eriously? People are dying as a result of the hurricane and you're complaining that you can't kill even more?"
"There is something very wrong about this type of OPPORTUNISM. People are suffering, dying and all this org wants to offer is Abortions?"
"You're actually trying to raise money for people suffering from hurricane to be able to suffer more by killing their babies. How corrupt!"
"Black people have more abortions than white people is that your way of promoting genocide. Sounds like Nazism to me[.]"
Going Forward
In light of the justifiable backlash, the NARAL would do well to concentrate on helping suffering families going forward. The aftermath of Hurricane Harvey will not go away in a few days. Additional months or even years may pass by before Texans have fully recovered from the horrific damages and destruction. Of all the necessary steps to recuperate Texas, raising funds for abortions does not even come close to being in demand.
To all members and faculty of the NARAL: Do better.