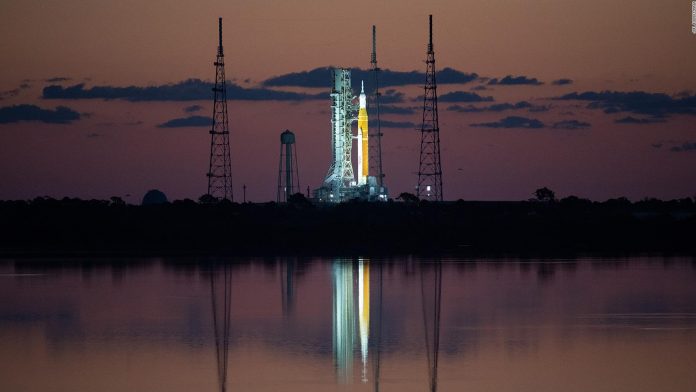 Artemis Launch Director Charlie Blackwell-Thompson had already given the "go" to load the propellants into the launching system rocket. Then at 8:34 EDT NASA was forced to scrub the mission.
The Artemis missions are slated to land the first woman and first person of color on NASA's return to the Moon.
The initial Artemis launch was set to pave the way for human's long-term presence on the lunar surface. And it was going to be the first step to sending astronauts to Mars. 
NASA has additional launch opportunities in early September. And that depends on whether all issues are fully diagnosed and fixed. 
NOW: NASA Administrator @SenBillNelson speaks about today's #Artemis I launch attempt. https://t.co/l65YUBc4KI

— NASA (@NASA) August 29, 2022
Artemis Launch failed "bleed test"
NASA administrator Bill Nelson spoke from the Kennedy Space Center in Florida claiming, "We don't launch until it's right."
Both the Space Launch System rocket and the Orion spacecraft are both safe and remain in a stable configuration. And the launch crew will continue to evaluate why a "bleed test" failed in engine 3. The test was to assure the RS-25 engines were in the right temperature range for liftoff during the 2-hour launch window.