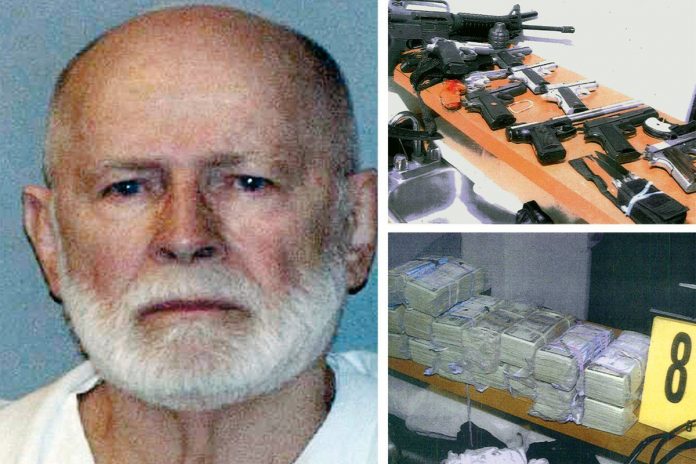 Notorious Boston mob boss James "Whitey" Bulger, 89, was murdered in October 2018. The killing took place immediately after his transfer to a West Virginia prison. 
Bulger was the ruthless leader of the South Boston-based Winter Hill Gang. He was arrested in 2011 in Santa Monica, California after living on the lam for 16 years. He was convicted in 2013 for a myriad of crimes, including 11 murders. 
Bulger, 89, was wheelchair-bound at the time of his death. And court papers identify the weapon used as a" lock in a sock."  Combination locks and socks are available to purchase at the prison commissary.
3 charged in mob boss murder
McKinnon and his cellmate, Fotios "Freddy" Geas,55, along with Paul J. DeCologero,48, were charged all charged with conspiracy to commit first-degree murder. 
Geas,  and DeCologero,  were also hit with aiding and abetting first-degree murder by a federal prisoner serving a life sentence. And assault resulting in serious bodily injury. 
And McKinnon, 36, was also charged with making false statements to a federal agent.