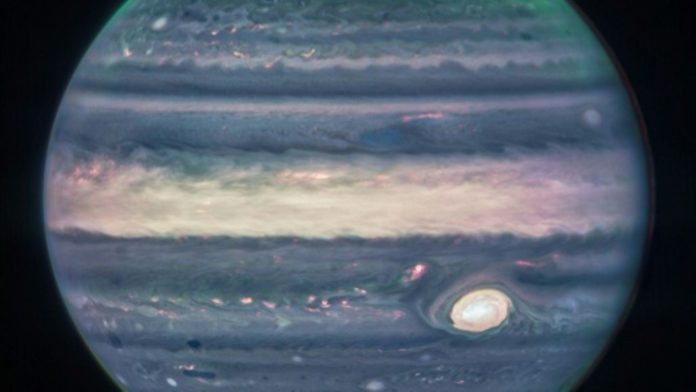 On Monday NASA released new images of Jupiter taken by the James Webb Space Telescope (JWST).  NASA claims that the new and improved JWST is "the world's largest and most powerful space telescope" ever sent into space.
Astronomers are awed by the second release of "remarkable" detailed images taken last month of our Solar System's largest planet.
The "wide-field" images show that Jupiter has faint rings similar to Saturn. And "fuzzy spots" that appear in the lower background are actually other galaxies.
The images depict auroras, giant space storms, Jupiter's moons, and the rings surrounding the planet. The spacecraft/telescope is outfitted with a Near-Infrared Camera, or NIR Cam, which uses pin-pointing infrared filters to show never before seen details.
James Webb Space Telescope 
NASA, is working in a joint venture with the Canadian Space Agency and the European Space Agency under the "Artemis Accords." They expect the JWST will be the dominant force for space exploration and discovery in the coming decades.