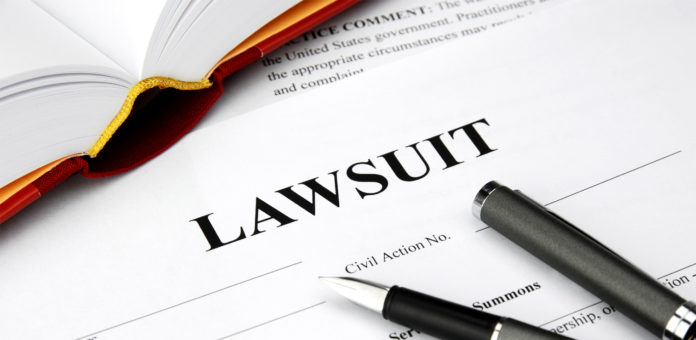 NBC is named as a defendant in a lawsuit alongside The City of Pasadena after a 79 year old woman died after falling out of her motorized scooter near the set for the NBC hit show "America's Got Talent." Maureen Allen was visiting the Pasadena Civic Auditorium with her husband as a volunteer for the Los Angeles County Science and Engineering Fair on March 26, 2017.
The lawsuit alleges that Mrs. Allen "discovered that all disabled access points to the Auditorium appeared to be locked off" by equipment and trailers for NBC. Mrs. Allen was informed that there was one open accessible ramp. However, for her to get to the ramp she was "forced to navigate and maneuver over a large power cord protector that obstructed the only available path of travel."
Allen Injured When Motorized Scooter Flipped Over
The lawsuit alleges that when Mrs. Allen tried to travel over the power cord protector, "the front wheel of her scooter got caught and turned suddenly, causing the scooter to flip on its side. (She) was violently thrown off her scooter onto the hard pavement."
The injuries suffered by Mrs. Allen were serious. The day after injuries, she developed a blood clot and had a severe stroke. After her condition deteriorated, Mrs. Allen was placed into a nursing home on April 11, 2017. On June 23, Mrs. Allen was placed on life support. She passed away on June 25, 2017.
Her husband, Floyd Allen, brought the lawsuit against NBC and The City of Pasadena. He alleges that if it weren't for Mrs. Allen becoming injured because of both NBC and The City of Pasadena, she wouldn't have died. Mr. Allen's lawsuit requests monetary compensation for the negligent infliction of emotional distress because of the loss of his wife and the pain that she suffered as a result of injuries to her head, arms, and a fractured hip.
The lawsuit was filed in the Superior Court of the State of California and is a wrongful death action. Other defendants include Marathon Productions, Inc. (DBA America's Got Talent) and Fremantle Productions North America, Inc.