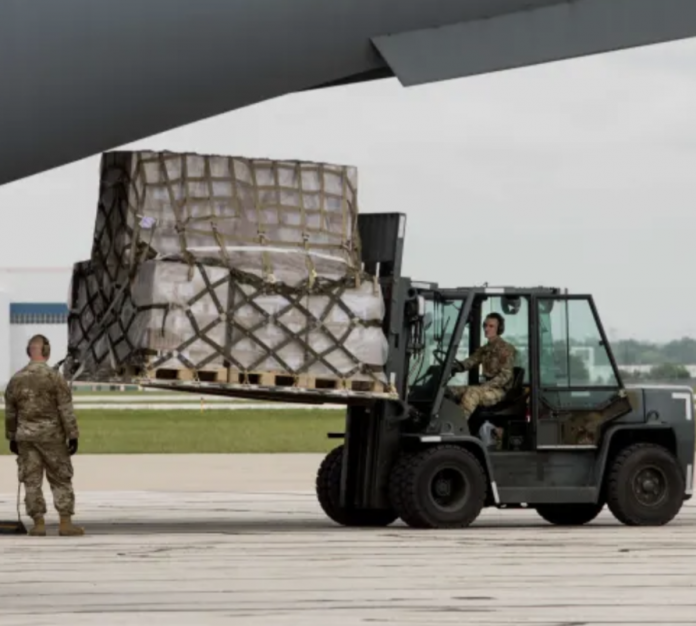 One of the most pervasive problems in the United States has been baby formula shortages. Parents have been continually put through the wringer as they try to find this critical food supply that their infants depend upon.
In some of the worst-case scenarios, babies have been hospitalized and put on IVs, due to scarcity of formula. This naturally put parents on edge; some have even resorted to driving for hours on end just to find even one container of formula.
To say these shortages are causing problems doesn't even begin to do the crisis justice.
However, it appears as though relief for both parents and infants has finally arrived. On Sunday, infant formula from Europe arrived in the United States.
What to know about the latest baby formula shipments
Earlier today, multiple military planes carrying baby formula arrived in the United States. The amount of formula shook out to about 78,000 pounds. Transportation also took place via Air Force aircraft; standard commercial flights lacked availability for these shipments.