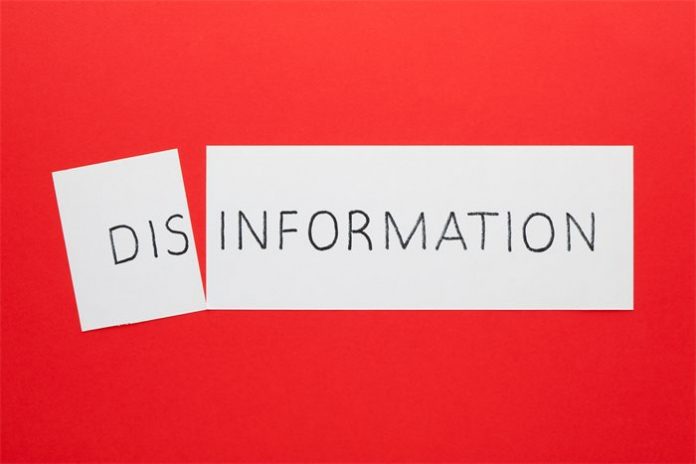 Last week the Department of Homeland Security leaked to the Washington Post that the Biden administration's "disinformation efforts" had been derailed. And due to right-wing attacks, the Disinformation Governance Board was "on pause."
In April, Homeland Security Secretary Alejandro Mayorkas first started trying to explain this new Board. He said it was to stop misinformation ahead of the 2022 midterms. 
Mayorkas also claimed he did not know that Nina Jankowicz who was slated to become the DHS "truth" czar was involved in some disinformation campaigns in the past.
Jankowicz claimed that Hunter Biden's laptop was fake news in 2020. And insisted that the laptop story was a "Russian influence op" and a "fairy tale." 
Jankowicz has a long history of liberal advocacy and there have been several times when she claimed that true stories were misinformation campaigns.
The Disinformation Board quickly became a symbol of federal censorship. And there was no transparency about their proposed role.
The Orwellian-sounding board became a liability that could not be defended. And DHS Secretary Alejandro Mayorkas has admitted he handled the rollout badly. 
He says now the board's true purpose was to gather best practices and combat lies being fed to migrants.
Disinformation efforts fail
 The DC inner circle has kept a tight lid on several "misinformation" stories. But the truth about Hunter's laptop and Hilary's involvement in the discredited Steele dossier are beginning to surface.
The fact that the major misinformation stories were boosted by the left, not the right was inconvenient for DHS. It was the wrong time for disinformation efforts.
The Washington Post reported that DHS was shutting down the board. And  Jankowicz had submitted a letter of resignation.
But DHS officials "gave her the choice to stay on, even as the department's work was put on hold because of the backlash it faced, according to multiple people with knowledge of the call. Working groups within DHS focused on mis-, dis- and mal-information have been suspended." 
It's not clear whether she'll stay. If she stays, it's unknown what her job would be. And it is still unclear what the board was supposed to do in the first place.