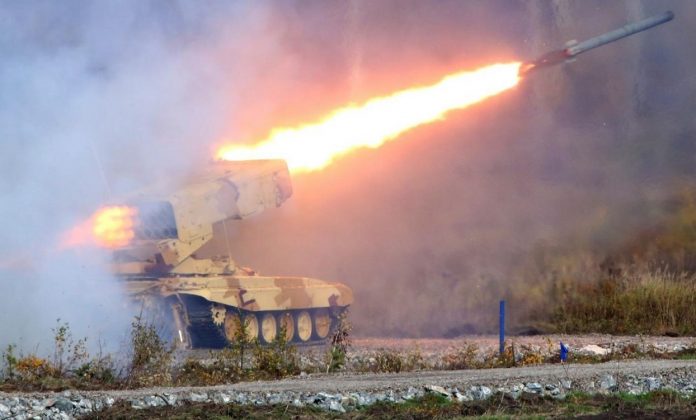 Saturday was a success on all fronts for Ukraine against Russia. According to a report by the Ukrayinska Pravda, over 24 pieces of Russian military hardware and equipment were destroyed. The Ukrainians sent strike aircraft in the successful mission. At least 2 Buratino Solntsepek thermobaric rocket launchers were confirmed destroyed.
Air Force Command spokesman, Yurii Ihnat, posted on Facebook that "The Air Force's strike aircraft successfully completed its operation on 21 May. At least 12 pieces of the aggressor's military equipment have been destroyed, including 2 Solntsepek heavy flamethrower systems."
The update also included that Ukraine is now aggressively intercepting missiles in the air. "The Ruscists once again struck on the territory of Ukraine from the Black Sea with Kalibr cruise missiles. Air Force fighters intercepted and eliminated 2 missiles in the airspace, and the anti-aircraft missile unit eliminated another missile in Vinnytsia Oblast."
The Solntsepek (Russian for Sunshine) is a TOS-1A mobile multi-barrel rocket launching system being used for urban combat. It has the capability to launch both high-intensity incendiary and thermobaric rockets. The Soviets originally called these mobile launchers "heavy flamethrowers." 
All about Solntsepek
Flamethrowers are used for assaulting fortified positions. And they are built for assault. There has been evidence that they were used during the siege of the Azovstal steel mill in Mariupol.