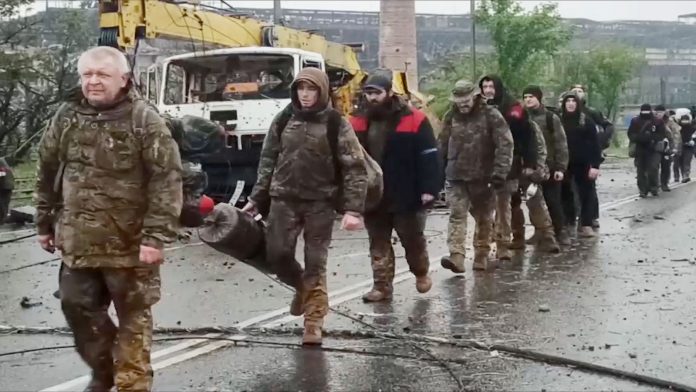 The siege of Azovstal is over. And the defenders of Mariupol have surrendered to the Russians.
On Friday the 531 Ukrainian defenders, the last remaining fighters, left the Azovstal steelworks in Mariupol. And surrendered to the Russians after over 30 days of constant bombardment.
The people inside the plant sought refuge from the bombing. And had no clean water, little food, and virtually no medical supplies. 
Putin's forces now have complete control of the largely abandoned port city. The defenders were under siege in the massive Azovstal steel mill which has been, all but, destroyed by the Russian bombings.
Despite the long siege, they were able to communicate with the Starlink internet system from Elon Musk.
The city of Mariupol and the siege of Azovstal leave conditions that have been compared to the Siege of Leningrad during WWII.
Russia claims victory in the Siege of Azovstal 
In a statement from Russia's defense ministry Russia is claiming, 'The territory of the Azovstal metallurgical plant has been completely liberated. The underground facilities of the enterprise, where the militants were hiding, came under the full control of the Russian armed forces."