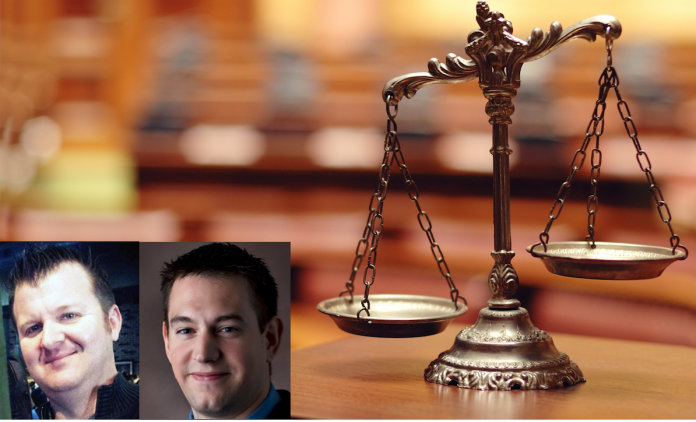 Imagine you are working one day at your small business and receive a notification from GoDaddy that your corporate website is being forfeited to someone you wrote a truthful, but negative article about. Then, to add an insult to an injury, you discover that there is a $250,000 judgement against you from a lawsuit you just lost … but were never aware of!
Meet Melayna Lokosky, a nationally recognized federal whistleblower who is alleged to have been the victim of another Kelly Warner "default" judgement.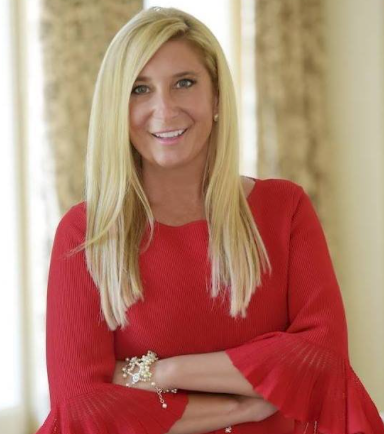 Here's the background story, according to court filings:
Russell Ruffino hired Attorney Daniel Warner (hereinafter "Plaintiffs") to sue Lokosky for allegedly making "false statements" on her website.
"Without ever serving Ms. Lokosky or providing her with notice of the lawsuit, Plaintiffs obtained a default judgement (The failure to notify Ms. Lokisky of the pending litigation despite having numerous opportunities to do so is another examples of Plaintiffs' abusive litigation tactics).   In early January 2017, Plaintiffs used the default judgement to compel the transfer of ownership of Ms. Lokosky's website to Plaintiffs. This was Ms. Lokosky's first notice of the first lawsuit.
Upon receipt of this notice, Ms. Lokosky immediately applied for a temporary restraining order to have ownership of her website returned to her and simultaneously moved to vacate or set aside the default judgment … the Superior Court completed an evidentiary hearing and vacated Platintiffs' default judgement against Ms. Lokosky."
Plaintiffs then filed a new lawsuit "against 'John Doe' Defendants to circumvent the jurisdiction of the original matter that is currently on appeal … Plaintiffs have clearly filed a Complaint intended for Ms. Lokosky, but have refused to name her as a party so that due process is not available to her."
"Ms. Lokosky became aware that the State Bar of Arizona had initiated formal proceedings against Plaintiffs' counsel for engaging in a series of nearly identical abuses of legal process wherein they name 'John Doe' defendants and submit false documents to court. The State Bar Complaint depicts a series of abusive litigation tactics (against Daniel Warner and his partner Aaron Kelly of the Kelly Warner Law Firm) using the same methods — file a 'John Doe' lawsuit then obtain an alleged admission from an unnamed party."
According to sources, both Warner and Kelly have accepted an open plea bargain to the State Bar of Arizona for their previous involvement in alleged legal fraud. A continuance has been granted while these attorneys seek more letters of support from "character witnesses" to hopefully mitigate their punishment.
PDJ20189012 - 7-18-2018 - JOINT MOTION TO EXTEND TIME TO FILE CONSENT AGREEMENT (KELLY)

There appears to be an ongoing pattern of strikingly similar allegations of fraud against Warner, this time by a nationally recognized federal whistleblower.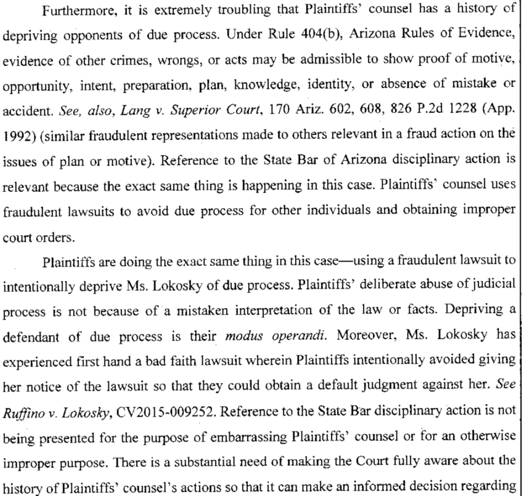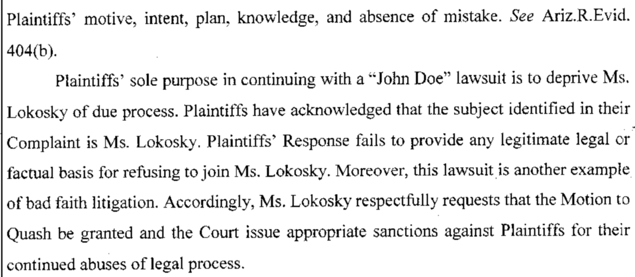 LOKOSKY CASES 2

The Presiding Disciplinary Judge, William J. O'Neil, will likely make a decision on the punishment to be handed down on both Warner and Kelly in the next 1-2 weeks.
One of the factors taken into consideration in O'Neil's decision is "aggravating" circumstances such as "patterns of misconduct" or any type of ongoing fraud.
Perhaps it is bad timing, but Kelly is also facing a separate set of allegations of securities violations in South Carolina, where some investors have complained to have lost money in an alleged cryptocurrency scheme.
Taylor Faw, the assistant attorney general in the securities division of the South Carolina attorney general's office, is leading the government action against Kelly's cryptocurrency company, ShipChain. Sources claim that actions against the officers, including but not limited to Kelly, may come in the very near future.
**Update 7-26-18 South Carolina Attorney General's Office files motion to vacate Cease & Desist Order – taken from the order "The order to vacate the cease & desist order notes "It does not and should not be interpreted to waive any future causes of action which may be brought as a result of any securities activities of Respondent, whether detailed in the Administrative Order to Cease & Desist or not."**
ShipChain-Inc-Administrative-Order-to-Cease-and-Desist-COS-01685821xD2C78

ShipChain had articles removed by Forbes that were allegedly paid for by ShipChain without any disclosure that the articles were sponsored. Investors in the alleged unregistered security token, Shipcoin, may have read the Forbes article and subsequently invested in the coin. ShipChain's executive team, including Kelly's business partner John Monarch, heavily promoted the article on their social media accounts.
Shipchain corp docmts from SC Sec State copy

Since the action by the attorney general's office in South Carolina, the Shipcoin has lost most of its value, allegedly causing many investors to lose a substantial amount of money since its initial sale of $30 million in tokens.
Check back for updates on the Arizona Bar action against the Kelly and Warner along with other updates into cases these folks are involved in.