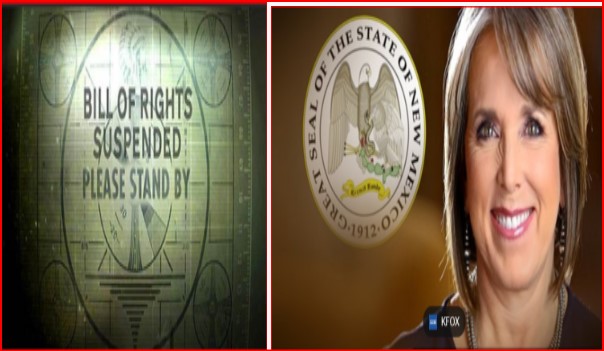 New Mexico Governor Michelle Lujan Grisham issued an emergency order temporarily suspending the right to carry firearms in public spaces in and around Albuquerque. This is effectively suspending the 2nd amendment of the U.S. Constitution. The Governor claims the city is in the midst of a public health emergency due to gun violence.
In a news conference in the Governor's Office on Friday, Sept. 8, 2023, in Santa Fe, N.M. Grisham announced the unprecedented action. And has ignited a fierce legal battle.
US Appeals Court Gives Texas a "Stay" of Order to Remove Controversial Border Buoy– USA Herald
Google Implements New Rules Requiring Disclosure of AI-Altered Political Ads Ahead of 2024 Election – USA Herald
The National Association for Gun Rights and local resident Foster Haines filed a lawsuit challenging the order's constitutionality. Amidst these legal proceedings, experts and officials weigh in on the implications of this controversial decision.
Governor Lujan Grisham's announcement of the 30-day suspension came in response to a recent surge in gun-related incidents, including the tragic death of an 11-year-old boy outside a minor league baseball stadium.