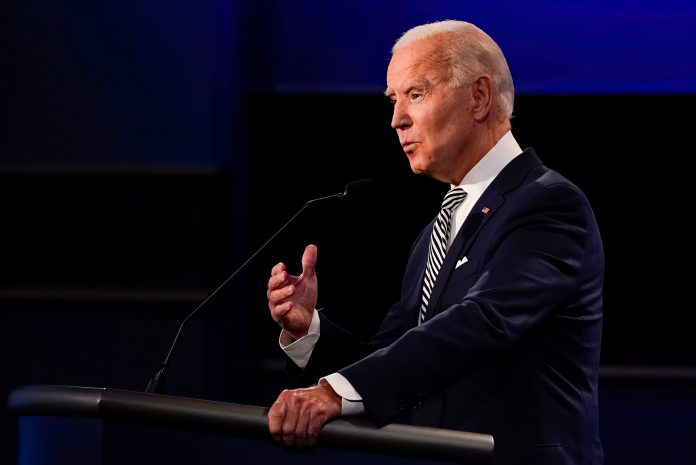 The Biden administration has done an absolutely abysmal job on so many areas of public policy. However, the economy truly takes the cake in this regard.
From higher prices at the gas pump, more expensive groceries, a bottlenecked supply chain, and much more, the economy is in shambles. Yet, earlier this week, Biden told Americans in Virginia that the country's on a great track.
The White House may believe this; however, the American public has a wholly different perception. That's made apparent in a brand new poll by Gallup.
What Americans really think about the current economy
The numbers are not good. Gallup discovered 68% of Americans think the economy is regressing into a worse state. It's worth noting that earlier this month, 63% of Americans said this. What this poll clearly indicates is the number of people losing faith in the trajectory of the economy is rising.
As it turns out, Independent voters in the United States are the ones driving this new shift in the poll. Right now, 72% of Independents believe the economy is not getting better. This marks a nine point rise from the 63% of Independents who stated the economy was worsening earlier in October.
More news on the economy
This Gallup poll is not an outlier and it shouldn't come as a shock, either. Polls have consistently shown Americans are worried about Biden's performance on the economy.
Gallup's latest economic poll furthermore comes after a devastating jobs report from last month. To this day, consumer confidence levels are struggling.
The news on the economy doesn't bode well for Democrats as the nation is roughly one year away from midterms. What's especially troublesome for Democrats is the growing number of Independents losing faith in the president.
Republicans are continuing to keep the heat on Biden, hammering him over the economy. Meanwhile, poll analysts suggest the president should focus more on the economy and less on infrastructure.
Thus far, Biden hasn't taken a shred of initiative to revive the economy. In fact, he's done the precise opposite by declaring everything is on a great track when this is as far from true as it gets.