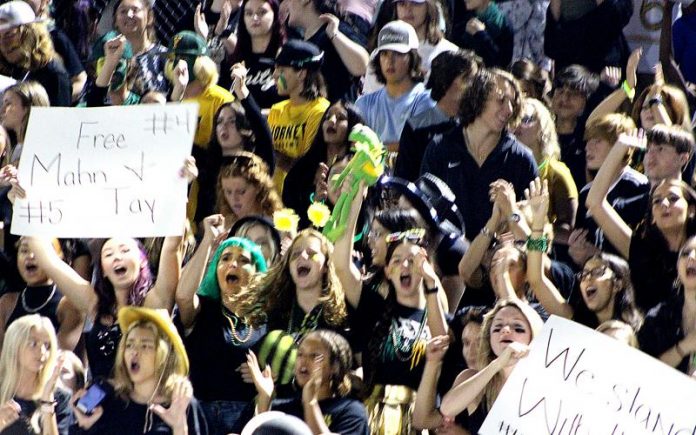 At Yulee Highschool things are very tense. And parents are angry. Everyone is upset since a student-made racist video went viral on social media. And when Black students confronted the White video-makers they were punished.  And the White kids had no consequences.
Parents are angry about the response of school administrators. And they have issues about the district's handling of the situation, calling it "unfair and inconsistent."
Many of them attended Thursday night's school board meeting to demand more answers and explanations of the principal's response to the controversy.
Racist video goes viral
The video shows two white students laughing and using racial slurs. And one was wearing a Ku Klux Klan-styled white hood.
The video was filmed over the summer. And it was made before either of the boys were students at Yulee. The video-makers claim they had no intention of anyone seeing the video.  
In October, another student shared the video on Snapchat.
According to the school district's assistant superintendent, the video was sent to a group of Black students, some of them were football players. When the Black students confronted the kids in the video there was a "physical altercation." 
Both Black and White Parents are concerned
Parents of the students who confronted the filmmakers said they were suspended for five days. The student who shared the video was also disciplined. But the two students featured in the viral video were not punished.