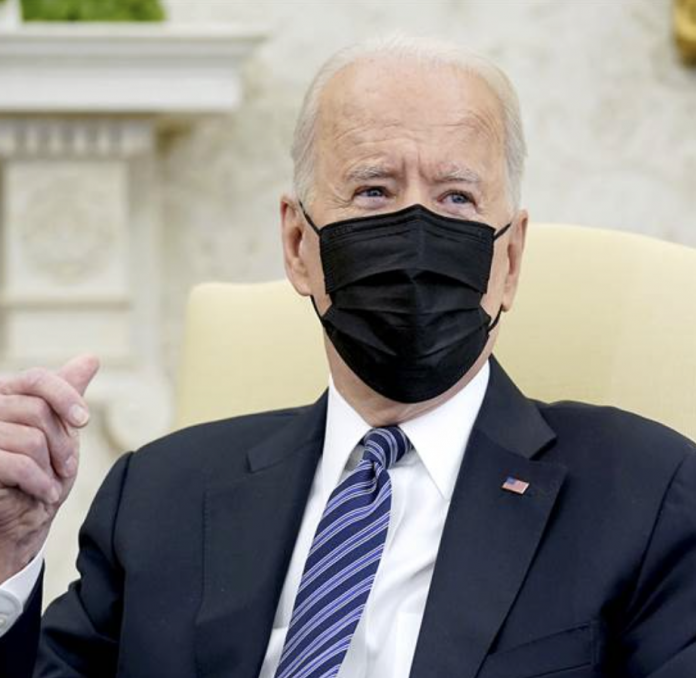 Several weeks ago, President Biden stood before the country and announced his plans to seek re-election. The 46th president declared that pursing a second term is his intention and that he plans to do it with Kamala Harris staying on as vice president.
Since Biden came into office, a lot of not-so-great things have followed. For instance, the Southern border is a mess. Secondly, gas prices are up while America still combats gas shortages thanks to a cyberattack carried out against Colonial pipeline. This cyberattack comes months after Biden took executive action that shut down Keystone pipeline and weakened America's energy independence.
Meanwhile, inflation is on the rise and Biden is proposing several new costly spending bills that would guarantee tax increases. Republicans are more than eager to get Biden out of office in 2024; however, a new survey shows that even Democrats are a bit shaky in whether or not they'd support Biden's re-election.
Where Democrat voters stand on Biden 2024
On Tuesday, the Trafalgar Group released a fascinating survey regarding where Democrats stand on re-electing President Biden.
According to the data, 37% maintain that they would "absolutely" vote in favor of Biden's re-election. Another 20.7% of Democrats stated that they would "likely" cast a vote to give Biden a second term.
This news comes on the heels of another Trafalgar Group poll showing a fairly low approval rating for the current president. Right now, 48.3% of Americans approve of the job that Biden is doing while another 47.5% do not approve of the current president.
Democrats on President Biden
There is no doubt that many folks on the left are singing Biden's praises and loving having him in office. However, beneath the veil of the obvious is much more.
A minority of Democrat senators have joined conservatives in urging President Biden to fix the Southern border crisis. Back in April, Sens. Mark Kelly and Kyrsten Sinema of Arizona called for the Biden administration to show more action and accountability on fixing the border crisis.
Even Sen. Chuck Schumer admitted earlier this year that the Biden administration needs to "do better" on the Southern border.