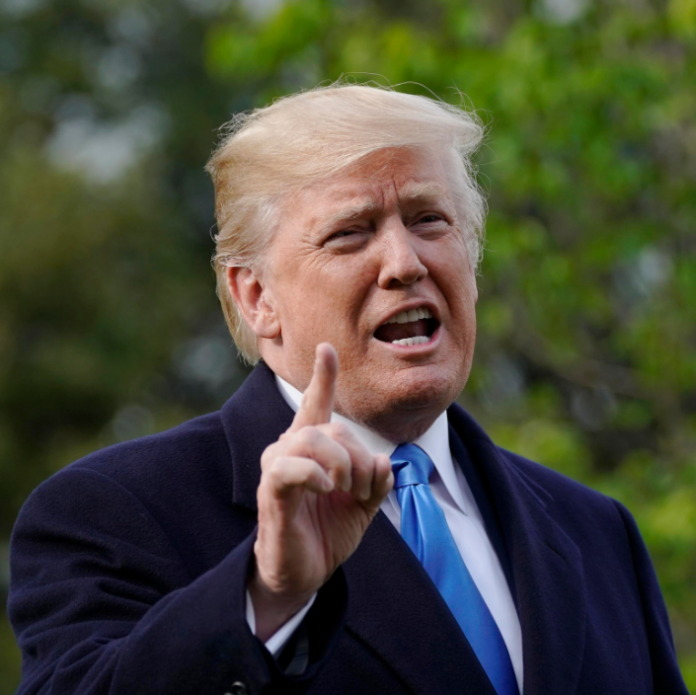 New York Attorney General Barbara Underwood filed a lawsuit against President Donald Trump, his adult children and their charitable foundation.
On Thursday, AG Underwood claimed that the Donald J. Trump Foundation and its board of directors violated state and federal laws. The President and his children Donald Trump Jr, Ivanka Trump and Eric Trump are directors of their charitable foundation.
A pattern of persistent illegal conduct
AG Underwood claimed that Mr. Trump, his children and their foundation committed a "pattern of persistent illegal conduct" for more than a decade.
According to the attorney general, the foundation's directors engaged in "extensive unlawful political coordination with the Trump presidential campaign. They engaged in repeated and willful self-dealing transactions to benefit Trump's personal and business interests. They violated basic obligations for non-profit foundations.
Additionally, AG Underwood alleged that Trump used the foundation's charitable assets to pay off his legal obligations, promote his hotels and other businesses. He also used the foundation's assets to buy personal items.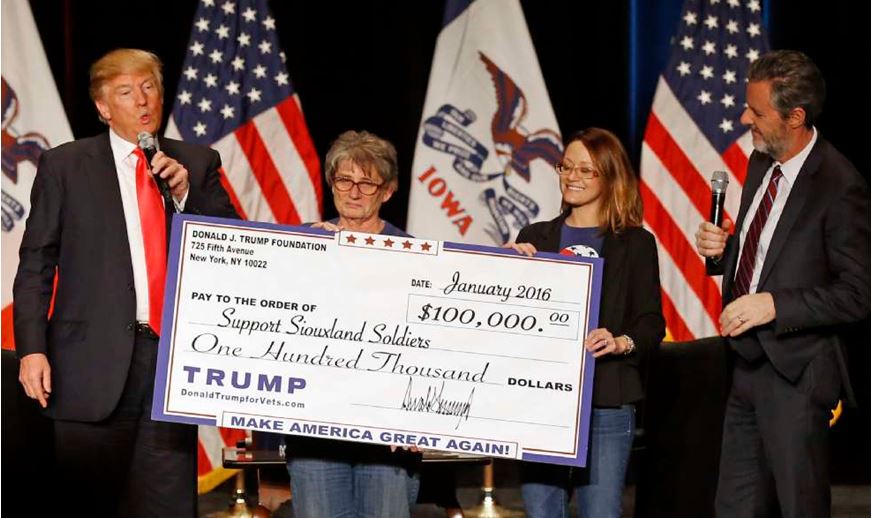 Furthermore, the attorney general claimed that the foundation illegally provided extensive support for Trump during his 2016 presidential campaign.
In a statement, AG Underwood said, "As our investigation reveals, the Trump Foundation was little more than a checkbook for payments from Mr. Trump or his businesses to nonprofits, regardless of their purpose or legality."
"This is not how private foundations should function and my office intends to hold the Foundation and its directors accountable for its misuse of charitable assets," she added.
AG Underwood seeks to dissolve Trump Foundation
AG Underwood initiated a special proceeding to dissolve the Trump Foundation under court supervision. Her office is seeking restitution of $2.8 million plus penalties.
In the lawsuit, the attorney general requested the court to prohibit Trump from serving as director of a not-for-profit organization in New York for ten years. She also asked a similar ban on Donald Jr., Ivanka, and Eric for one year.
Moreover, AG Underwood sent referral letters to the Internal Revenue Service (IRS) and the Federal Election Commission for further investigations and possible legal actions.
Trump Foundation slams New York AG's lawsuit
In a statement, the Trump foundation condemned the New York AG's lawsuit and called it "politics at its very worst."
Its spokesperson noted that former New York AG Eric Schneiderman made it his mission to used the issue to advance his political career. His successor stated that fighting the White House is 'the most important work [she] have ever done." Therefore, political attacks against the President will continue.
Additionally, the spokesperson said, "The Foundation has donated over $19 million to worthy charitable causes — more than it even received. The President himself — or through his companies — has contributed more than $8 million. The reason the Foundation was able to donate more than it took in is because it had little to no expenses. This is unheard of for a charitable foundation."
Furthermore, the spokesperson accused the New York AG's office of holding hostage its remaining $1.7 million for political gain since the foundation previously announced its intention to dissolve.
Pres. Trump also condemned the lawsuit and emphasized that he will not settle it.
The sleazy New York Democrats, and their now disgraced (and run out of town) A.G. Eric Schneiderman, are doing everything they can to sue me on a foundation that took in $18,800,000 and gave out to charity more money than it took in, $19,200,000. I won't settle this case!…

— Donald J. Trump (@realDonaldTrump) June 14, 2018
….Schneiderman, who ran the Clinton campaign in New York, never had the guts to bring this ridiculous case, which lingered in their office for almost 2 years. Now he resigned his office in disgrace, and his disciples brought it when we would not settle.

— Donald J. Trump (@realDonaldTrump) June 14, 2018