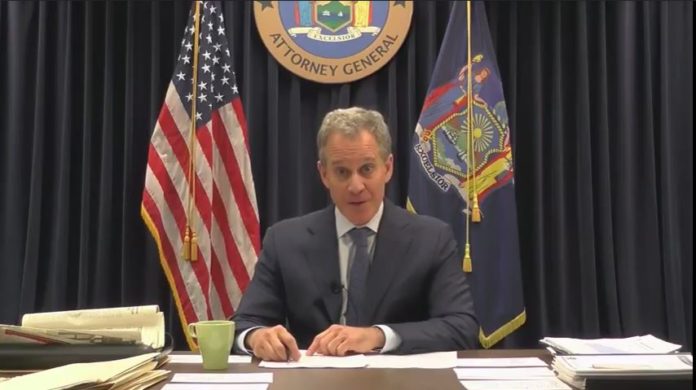 New York Attorney General Eric Schneiderman led a coalition strongly opposing the Concealed Carry Reciprocity Act of 2017.
In a letter to the Congressional leaders, Schneiderman and 16 other Attorneys General argued that the legislation was ill-conceived. Under the bill, a State will be forced to recognize concealed carry weapons permit from other states.
The New York Attorney General and his colleagues emphasized that concealed carry reciprocity will "override local public safety decisions." It will also "endanger our communities and law enforcement."
The AGs encouraged the congressional leaders to reject the legislation. They emphasized that "each of the 50 States allows concealed carry." However, each State has "carefully considered, long-standing substantive and procedural protections designed to address the public safety of their localities."
Schneiderman and his fellow AGs believe that the legislation will not create a new national standard. Instead, concealed carry reciprocity will promote the lowest standard over the higher ones set by States.
According to them, the legislation will weaken local laws that prohibit concealed carry by certain individuals such as domestic abusers and violent misdemeanor offenders.
Concealed carry reciprocity will increase acts of terrorism, mass violence
Additionally, they argued the legislation will result to the proliferation of potentially dangerous/irresponsible non-residents with concealed weapons across the country. They believe it will facilitate gun trafficking. It will embolden traffickers to transport guns across State lines for criminal purposes.
Furthermore, the AGs said their colleague from New York County "correctly notes that concealed carry reciprocity may play into the hands of terrorists."
According to them, "This legislation is at odds with constitutional principles of federalism. States that wish to enter into reciprocity agreements with other States can and have already done so."
The AGs are worried the legislation if enacted will increase gun trafficking, acts of terrorism, and other mass violence.
In a statement, Schneiderman said, "What's right for one state is not right for all. After each tragedy we lament the loopholes in our federal gun law. It's vital that we not create another one."
"This legislation would risk the lives of our families and our law enforcement officers, while facilitating gun trafficking and promoting mass violence. Congress must swiftly reject it," added the New York AG.
According to Schneiderman, their coalition represents more than 17 million Americans. Local enforcement officers across the country including NYPD, LAPD, and Law Enforcement Partnership are also against concealed carry reciprocity.