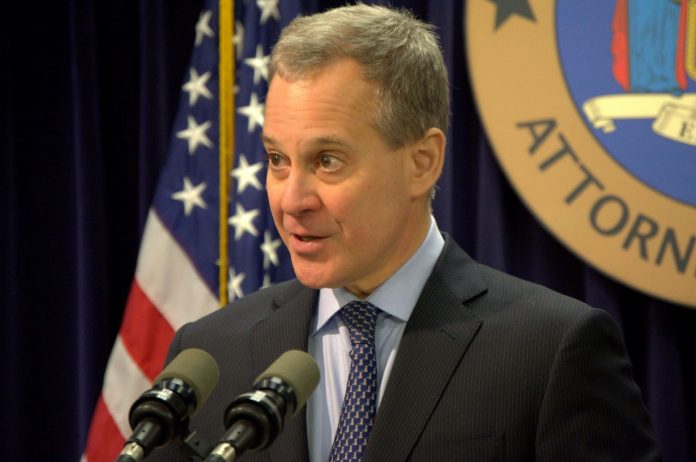 New York Attorney General Eric Schneiderman wants to make sure that no person, who violated the state's criminal law, will escape justice even with a presidential pardon.
On Wednesday, AG Schneiderman encouraged New York lawmakers to close a loophole in a state's double jeopardy law.
New York's existing Double Jeopardy law could prevent prosecutors from pursuing a case against an individual after a presidential pardon.
In his letter to Gov. Andrew Cuomo and leaders of the state legislature, AG Schneiderman said the reports that President Donald Trump "may be considering issuing pardons that may impede criminal investigations" are "disturbing."
According to him, "A strategically-time pardon could prevent individuals who may have violated our State's laws from standing trial in our courts. He asked state lawmakers to amend the Double Jeopardy law to exclude protections for cases involving a presidential pardon.
AG Schneiderman explained that New York's broad protections against double jeopardy could "result in the unintended and unjust consequence…Simply put, a defendant pardoned by the President for a serious federal crime could be freed from all accountability under federal and state criminal law, even though the President has no authority under the U.S. Constitution to pardon state crimes."
State Sen. Kaminsky to introduce bill to close Double Jeopardy loophole
In response, Gov. Cuomo's spokeswoman Dani Lever said they are reviewing AG Schneiderman's letter. The governor "believes that the federal legal system should not provide a basis for any wrongdoers to escape justice."
On the other hand, State Sen. Todd Kaminsky tweeted that he will introduce a legislation to close the Double Jeopardy loophole.
The Double Jeopardy loophole in NY allows criminal behavior to go unpunished and needs to be closed. I will be introducing a bill in the Senate to correct this. No one is above the law. https://t.co/uJNlRbPRmH

— Todd Kaminsky (@toddkaminsky) April 18, 2018
The attorney general's move came after the Federal Bureau of Investigation (FBI) raided the home, hotel room and office of Michael Cohen, the longtime personal lawyer of Pres. Trump. Cohen is under criminal investigation for possible bank fraud, wire fraud, and campaign violations.
Reports suggested that Pres. Trump could pardon Cohen since he called the FBI raid "a whole new level of unfairness."  He also condemned it as a "violation of attorney-client privilege."
Last week, the President pardoned Irve Lewis "Scooter" Libby, who was convicted for lying to the FBI, obstruction of justice, and perjury. Libby served as chief of staff to former Vice President Dick Cheney.