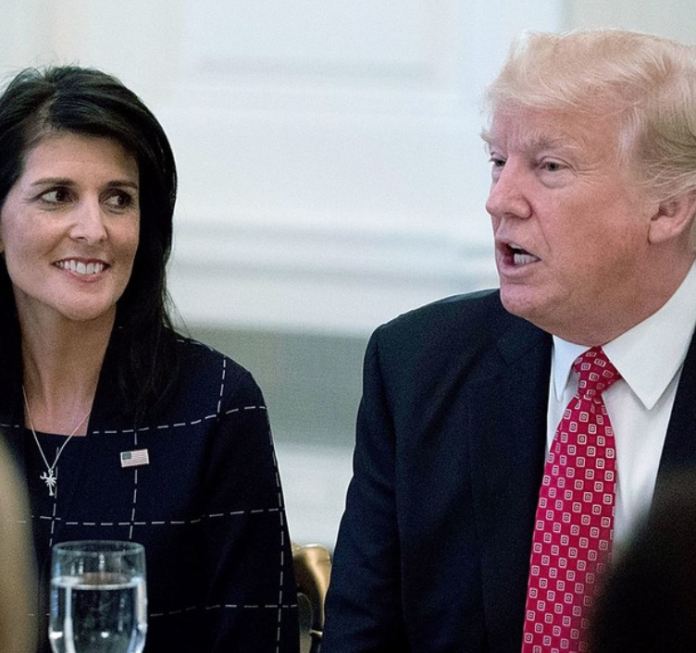 Earlier today, Democrat Maxine Waters targeted Nikki Haley in a cryptic tweet about President Trump, reports The Hill.
The Cryptic Question
In the aforementioned tweet, Waters questioned Haley's alliance with the President. The Democrat also alluded to supposed "confusion" on Haley's end:
Nikki Haley, why are you aligned w/ Trump?  What is it about him that makes you want to suffer endless humiliation? If you are concerned that Larry Kudlow and Trump think you are confused, why are you staying? How can you accept his lies & his policies?

— Maxine Waters (@RepMaxineWaters) April 19, 2018
Waters has frequently slammed the Commander-in-Chief as a racist and overall terrible person. Last year, Waters insinuated that Vice President Pence harbored hidden plans to usurp President Trump. Months later, she then threatened to "take out" the President. Many supporters and backers of the Commander-in-Chief viewed the foregoing remarks as a threat to President Trump's life. Finally, President Trump fired back against Waters' onslaught of criticism last month, stating that the Democrat is a "low I.Q. individual."
Criticisms Against Nikki Haley
Many people who dislike President Trump have not hesitated to also go after members of his administration. During this week, various sources have opined about Haley's work with the President. Some have even alleged that she has certain political ambitions and plans of her own.