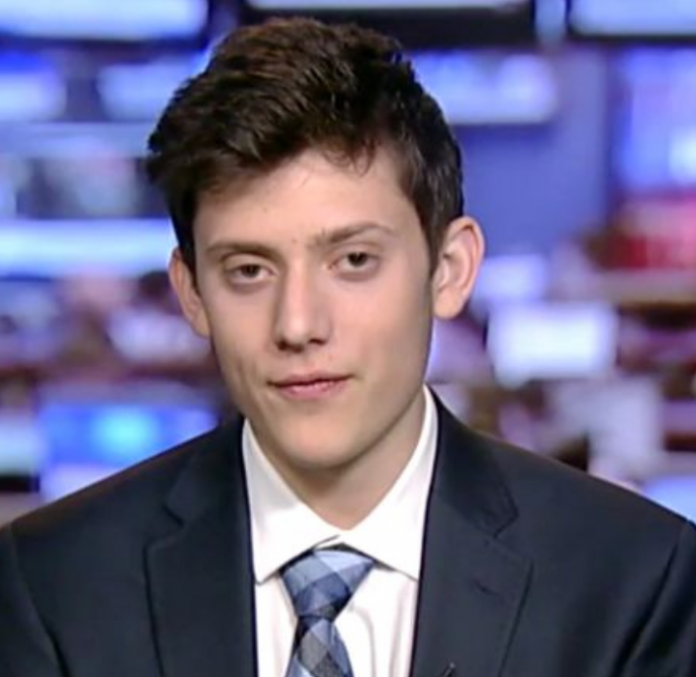 Earlier today, Parkland survivor Kyle Kashuv weighed in on a 'TIME' op-ed authored by former President Barack Obama.
An Overview of the Op-Ed and Kashuv
In February, 19-year-old Nikolas Cruz opened fire at Marjory Stoneman Douglas High School. 17 people lost their lives in the foregoing shooting. Since then, some of the survivors of the shooting have called for stricter gun control measures. The media and many mainstream celebrities have largely lauded the pro-gun control survivors.
Kyle Kashuv is another Parkland survivor; however, unlike his classmates, Kashuv has publicly advocated for the Second Amendment. In addition to contributing to the advancement of the 'Stop School Violence Act,' Kashuv recently met with various politicians, Republicans and Democrats alike. This bipartisan group includes President Trump, Chuck Schumer, Mike Pence, Karl Rove, Ted Cruz, Clarence Thomas, and many others.
However, Kashuv also spoke out about Obama's TIME piece in which he lauded the anti-gun Parkland survivors:
.@BarackObama: "By bearing witness to carnage, by asking tough questions and demanding real answers, the Parkland students are shaking us out of our complacency" #TIME100 https://t.co/LYe1trmpPv

— TIME (@TIME) April 19, 2018
Kashuv took to Twitter, affirming that the 44th President ought to be supportive of all individuals who exercise their First Amendment rights, not only those that he [Obama] agrees with:
As a former president, @BarackObama, shouldn't you be supportive of anyone executing their #1A and commend all the students from MSD (esp ones who lost loved ones) that are adding to the dialogue?

Why do you only recognize those who you agree with? Seems asinine and un-American https://t.co/IQq9reF2R0

— Kyle Kashuv (@KyleKashuv) April 19, 2018
The conservative, pro-Second Amendment Parkland survivor moreover slammed the former President for failing to acknowledge certain individuals who helped pass legislation:
It's an absolute shame that @BarackObama gives no credit to @rpetty and @AndrewPollackFL who actually got the legislation passed.

"Already, they've [the Parkland students] had some success persuading statehouses and some of the biggest gun retailers to change."

— Kyle Kashuv (@KyleKashuv) April 19, 2018
Controversies and Conversations Regarding Parkland Survivors
The Parkland high school shooting largely reignited the passionate debate about gun control in America. Many of the survivors have opined that stricter gun control measures are in order to prevent future tragedies. However, this is not the view of all survivors, as evidenced by Kashuv.
Conservatives have furthermore expressed concerns that liberals and the mainstream media are intentionally ignoring Kashuv. While left-leaning Americans have controverted the foregoing claims, right-wingers believe that the Left views Kashuv has a threat since his views do not align with tightening gun control laws.
Thus far, former President Obama has not responded to Kashuv's criticisms.
In light of the Parkland shooting, Kyle Kashuv remains very active on Twitter. In contrast with other survivors, Kashuv has affirmed the paramountcy of saving lives without infringing upon the rights of lawful gun owners. He is currently working on organizing a speaking event which will focus on saving lives, protecting the Second Amendment, halting bullying, and bringing awareness to mental health.
I am working on having 4 prominent speakers, one every 15 minutes, go live on Facebook at 10:00 AM-11:00 AM on Friday, to discuss ways to save lives without infringing on 2A and the importance of mental health and not bullying.

Stay tuned! #WalkUpNotOut #WalkUp https://t.co/gVuBikLgrU

— Kyle Kashuv (@KyleKashuv) April 15, 2018