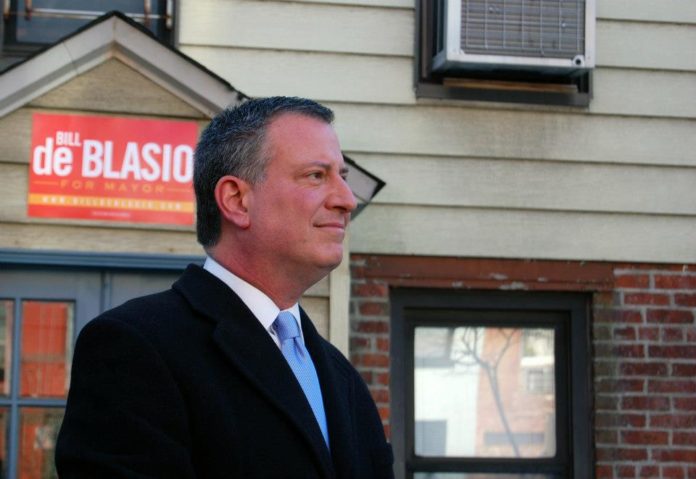 New York City Mayor Bill de Blasio signed into law a legislation allowing the creation of a third gender category on city-issued birth certificates.
Starting on January 1 next year, NYC birth certificates will show a non-binary "X" category in addition to the "male" and "female" designations.
The newly-signed law also makes it easier for transgender and gender-non-binary New Yorkers to change their birth certificates. New Yorkers will no longer have to submit a doctor's letter or an affidavit from a licensed health care facility to accurately reflect their gender identity on their birth certificates.
Empowering transgender and gender-non-binary New Yorkers
In a statement on Tuesday, de Blasio said, "New Yorkers should be free to tell their government who they are, not the other way around." He added, "This new legislation will empower all New Yorkers—especially our transgender and gender-non-binary residents—to have birth certificated that better reflect their identity."
Furthermore, the NYC mayor emphasized that the legislation extends the city's commitment to defending the rights of the LGBTQ community.
On the other hand, New York City Council Speaker Corey Johnson, said, "Today is a landmark day for our city. New York is sending a clear message to people who are transgender, gender non-conforming and non-binary that we are here for you."
Meanwhile, NYC Unity Project Director Ashe McGovern, commented, "This legislation is a historic and vital step forward for our city and country. As a non-binary trans person, I intimately understand the discrimination our communities face as a result of mismatched or inaccurate identity documents. With this move, the Mayor is signaling clearly that New York City sees us, hears us, and deeply supports our fundamental right to self-determination."
New York City joins a list of jurisdictions across the United States and the world in adding a third "X" gender option to official government documents.
The states of California, Oregon, and Washington added the "X" gender category on birth certificates and driver's licenses. New Jersey added it on birth certificates while Maine on driver's licenses.
Canada, Germany, New Zealand and Pakistan are among countries that included a gender neutral option.