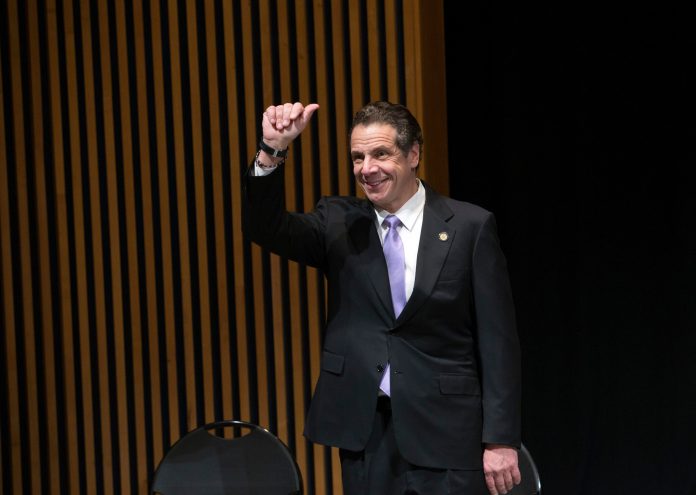 New York Governor Andrew Cuomo wants to prohibit single-use plastic bags in stores, restaurant, or any point of sale across the state. His primary objective is to encourage and promote clean, safe, and environmentally-friendly economies statewide.
On Monday, Gov. Cuomo introduced a program bill to achieve his objective. The governor's decision to ban sing-use plastic bags comes after the release of the New York State Plastic Bags Task Force.
In January, the task force reported that plastic bags present several problems:
Derived from fossil fuels
A source of litter on land and in waterways
A source of avoidable excess packaging waste used for mere minutes
Harmful to marine habitats and wildlife
Problematic, creating tangles and jams in recycling and waste water processing equipment
Costly for municipalities and recycling centers in terms of time and money to manage
New York spends millions of dollars to dispose/fix problems caused by plastic bags 
The task force noted that recyclable handling recovery facilities (RHRFs) in New York spends between $300,000 and $1 million a year for cleaning, employee time, fixing jams and wear on machinery parts due to plastic bags.
In addition, the task force said it is difficult to educate consumes regarding the recyclability if single-use-plastic bags. As a result, consumers often dispose it as a waste or become a litter. In New York City alone, single-use plastic bags account for 1,700 tons of residential garbage per week. It is costing the city $12.5 million a year to dispose it.
Gov. Cuomo decided to ban single-use plastic bags based on the recommendations of the task force. The ban will take effect on January 1, 2019.
Gov Cuomo says we need to protect our environment
In a statement, the governor said, "The blight of plastic bags takes a devastating toll on our streets, our water and our natural resources, and we need to take action to protect our environment."
In addition, Gov. Cuomo said, "As the old proverb goes: 'We did not inherit the earth, we are merely borrowing it from our children,' and with this action we are helping to leave a stronger, cleaner and greener New York for all."
Under the program bill, the state will also increase consumer awareness regarding the harmful effect of single-use plastic bags through education and outreach campaigns.
Some towns and cities in New York already prohibit plastic bags. Currently, California is the only state banning plastic bags statewide.