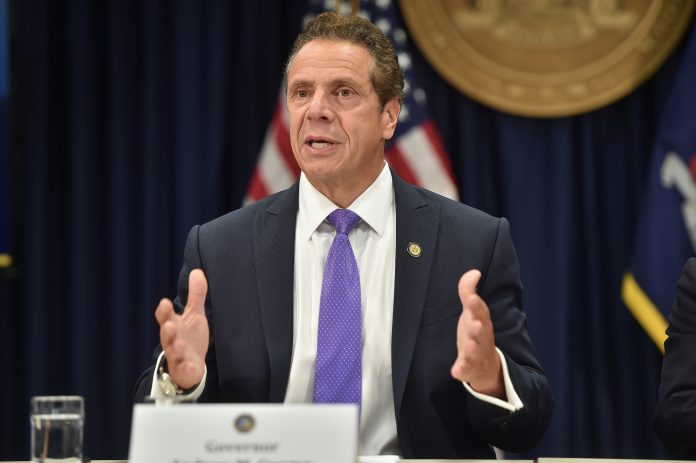 New York Governor Andrew Cuomo challenged all elected officials nationwide including President Donald Trump to disavow neo-Nazi groups, which he called as "domestic terrorists."
Cuomo made the challenge on Monday during his remarks regarding the rise of hate and intolerance in the United States. He noted that a 50 percent increase in anti-Semitic incidents in the country and 83 percent in the state of New York. He also noted an increase in hostile acts against LGBTQ individuals.
"There is a pervasive, growing attitude of intolerance and hate in this country. I refer to it as the American cancer… It is a cancer in the body politic of America, and it has to be stopped… I challenge every politician in this country – from President Trump on down – to disavow these neo-Nazi groups. They are domestic terrorists. That is what they are," said Cuomo.
Additionally, he criticized Trump's previous statement regarding the deadly "Unite the Right" rally in Charlottesville, Virginia in August 2017. The participants in the rally were members of the far-right, alt-right, neo-fascist, neo-Nazi, white nationalist and white supremacist groups. They were carrying rifles and chanted racist and anti-Semitic slogans during the event. It became violent when they clashed with counter-protesters.