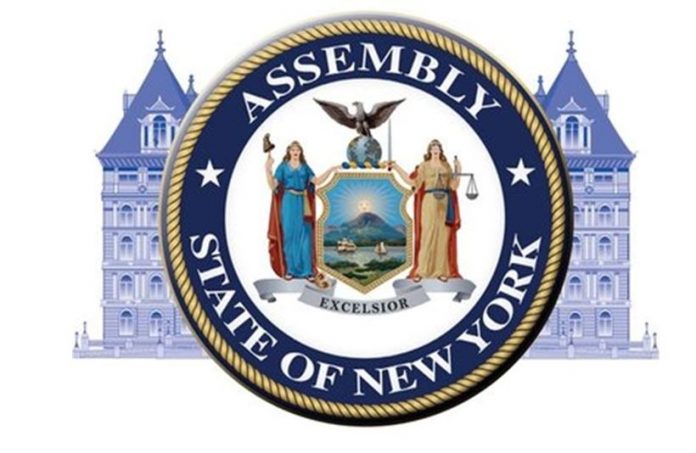 New York State lawmakers want to prohibit licensed medical practitioners from performing virginity examinations on women.
This week, Assembly Member Michaelle Solages introduced A8742 to ban hymen examinations to determine if a woman is a virgin. State Senator Roxanne Persaud also introduced S06879 as a companion bill. A number of lawmakers support the legislation.
In their memorandum, the Assembly Member Solages and Sen. Persaud noted that virginity examinations are common and widespread in the United States. To ascertain if a girl or a woman is a virgin, a doctor will insert two fingers or a speculum into the vagina to look for the hymen or to measure the elasticity of the vaginal walls.
A violation of girls and women's human rights
"These examinations are not only a violation of women's and girls' human rights, but in cases of rape can cause additional pain and mimic the original act of sexual violence, leading to re-experience, re-traumatization and re-victimization," according to the lawmakers in their memorandum.
In addition, the lawmakers stated, "Many women suffer from adverse short and long-term physical, psychological and social consequences of this practice. This includes anxiety, depression and post-traumatic stress."
Furthermore, they noted some girls or women, in extreme cases, will try to commit suicide in the name of honor.
UN, WHO called for a global ban on virginity examinations
Moreover, the lawmakers stressed that "virginity is not a medical or scientific term." It is a cultural, social and religious concept that "reflects gender discrimination against girls and women. The United Nations (UN), World Health Organization (WHO), UN Women and UN Human Rights called for a global ban on virginity examinations.
Assembly member Solages and Sen. Persaud believe that it is the responsibility of state governments to ban the invasive and medically unnecessary virginity examinations. The federal government is yet to enact legislation to prohibit the practice.
The lawmakers' move to introduce legislation on the matter comes after rapper T.I. claimed in a recent interview that he takes his 18-year old daughter to a gynecologist to "check her hymen" every year. The rapper suffered criticisms because of that.
In a separated interview, following the backlash, T.I. argued that people "misconstrued and misconceived" his statements.
Meanwhile, in an interview with the New York Post, Sen. Persaud said she was "horrified" by the rapper's first remarks. According to her, "If a celebrity can impose his power to ensure his 18-year-old daughter gets checked, imagine what can be done in households across New York State?"