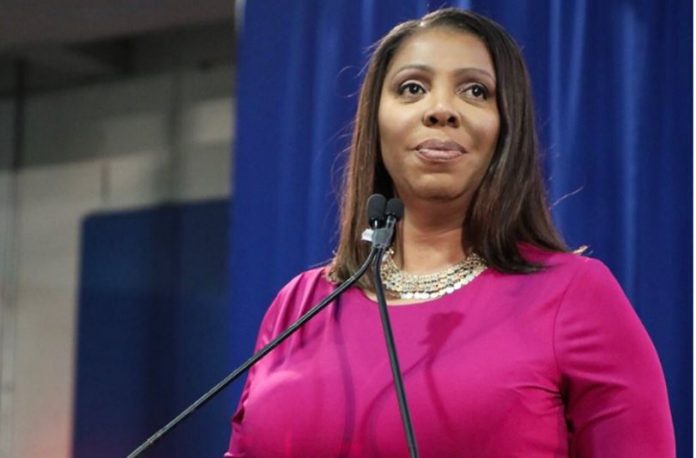 New York led a coalition of 32 states supporting the lawsuit filed by Pennsylvania against Navient, the largest student loan company in the United States.
Last year, Pennsylvania Attorney General Josh Shapiro sued Navient for allegedly committing abusive, deceptive and unfair practices in connection with its student loan origination and servicing.
On Friday, New York Attorney General Letitia James together with 31 other state attorneys general filed an amicus brief amicus brief in the U.S. Court of Appeals for the Third Circuit in support of Pennsylvania's lawsuit.
In the amicus brief, the coalition defended their ability to enforce state and federal laws against student loan servicers. They requested the court of appeals to allow Pennsylvania's case against Navient to proceed.
State AGs argue Pennsylvania can sue Navient under federal consumer protection law
The coalition argued that the federal Higher Education Act does not preempt state law claims. Pennsylania has the right to sue Navient under the federal Consumer Financial Protection Act, which was adopted as part of the Dodd-Frank Wall Street Reform and Consumer Protection Act of 2010.
In a statement, AG James said, "When student borrowers struggle to make payments on their crushing debts, student loan servicers have an obligation to honestly inform them of the tools they can use to improve their finances, but Navient and many other servicers, instead, preyed upon and exploited these borrowers just to increase their profits."
She added, "We must curb these abuses and ensure that student loan servicers comply with both state and federal consumer protection laws. Our bipartisan coalition is fighting to ensure that borrowers are protected, that states' enforcement powers aren't superseded, and that servicers can't evade their legal obligations."
On the other hand, California AG Xavier Becerra commented that Navient made "profits from the misery of parents and students who sacrificed to pay for college."
He noted that the student loan services generated $395 million in profits last year alone.
"Our students can't afford to be cheated out of any more money than they legally owe simply because Navient knew how to game the system," added AG Becerra.
In December last year, Pennsylvania court rejected Navient's motion to dismiss the case filed against it by the state.