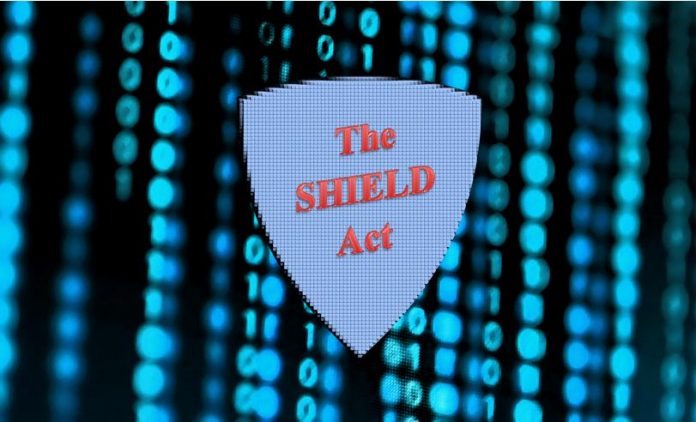 The New York State Legislature approved legislation to provide comprehensive protection for New Yorker's personal information and privacy as data breaches continues to increase.
On Monday, Attorney General Letitia James praised the Legislature for passing The Stop Hacks and Improve Electronic Data (SHIELD) Act.
Her predecessor, Eric Schneiderman proposed the legislation in 2017 in response to the Equifax massive data breach that compromised personal data of 145.5 million U.S. consumers, 15.2 million U.K. consumers and up to 100,000 Canadians.
In a statement, AG James said, "Consumers deserve the peace of mind that their private information is secure. That's why my office has been working hard this session to modernize our outdated laws governing data breaches. This bill is an important step forward providing greater protection for consumer's private information and holding companies accountable for securing that data."
The SHIELD Act increases businesses' responsibility to protect consumer data and privacy
State Senator Kevin Thomas and Assemblyman Michael DenDekker sponsored The SHIELD Act, which updates New York's laws governing notification requirements, consumer data protection obligations. It also expands the Attorney General's oversight regarding data breaches affecting New Yorker.
"It is critical that our laws keep pace with the rapidly changing world of technology," said Sen. Thomas. He added that the legislation will increase businesses accountability and diligence to protect consumers' privacy.
On the other hand, Assemblyman DenDekker, commented, "It is our responsibility to protect the privacy of New Yorkers. This bill will ensure that businesses across the state dutifully guard consumer data and will enable the Attorney General's Office to take the appropriate measures quickly and effectively in case of a breach."
Justin Brookman, Director of Privacy and Technology Policy for Consumer Reports, believes that The SHIELD Act will reduce data breaches and identity theft. He added that comprehensive data security and consumer protections are "long overdue." He is encouraging Governor Andrew Cuomo to sign the legislation into law.