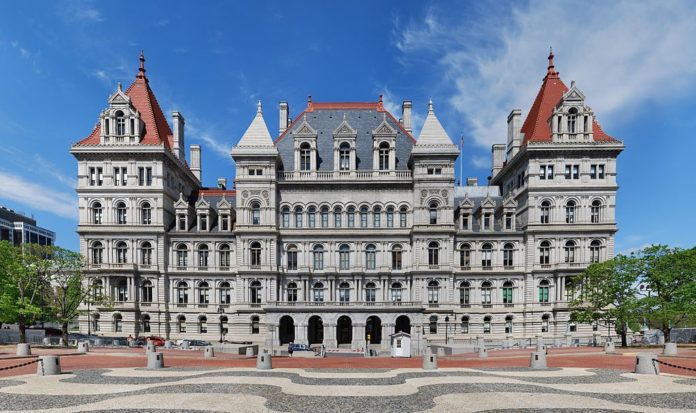 The State of New York announced the launching of the third phase of its $20 billion plan to end homelessness. It is the largest housing program in the history of the state.
Over the past decade, the homeless population in the State of New York rose 43%. At present, there are more than 89,000 people experiencing homelessness in the state. That number is expected to exceed 100,000 by 2020, according to Upstate/Downstate Alliance.
In response to the growing calls for meaningful action to resolve homelessness, Gov. Andrew Cuomo launched a comprehensive housing program plan last year. The objective is to create and preserve affordable and supportive housing units statewide over the next five years.
The plan commits $10 billion to build and preserve more than 110,000 affordable housing units across the state. That includes the approximately 12,000 units created through the "Affordable New York" program previously known as 421-a.
Another $10 billion is committed for the construction/operation of 6,000 supportive housing units, support housing programs and rental subsidies.
It is important to note that $7 billion of the $20 billion is dedicated to help the homeless people, provide and operate shelters.
In May 2017, the state kicked of its multi-year housing and homelessness program with $2.5 billion in capital.
The following month, it launched the second phase of the program. State agencies issued separate requests for proposals (RFP) to provide more than $650 million in capital funding and $30 million in service and operating funding for supportive housing.
On Tuesday, the state launched the third phase of the plan with RFP to provide $30 million in service and operating funding for at least 1,200 supportive housing units.
New York continues to improve access to affordable and supportive housing
In a statement, Gov. Cuomo said, "Each and every New Yorker deserves the stability of having a secure, affordable place to call home. By continuing to improve access to affordable and supportive housing, we can combat homelessness and make communities across the state better and safer for all."
On the other hand, Commissioner RuthAnne Visnauskas of New York State Homes and Community Renewal, commented, "Under Governor Cuomo's leadership, New York State is leveraging its resources to become a national leader in combating homelessness and housing insecurity."