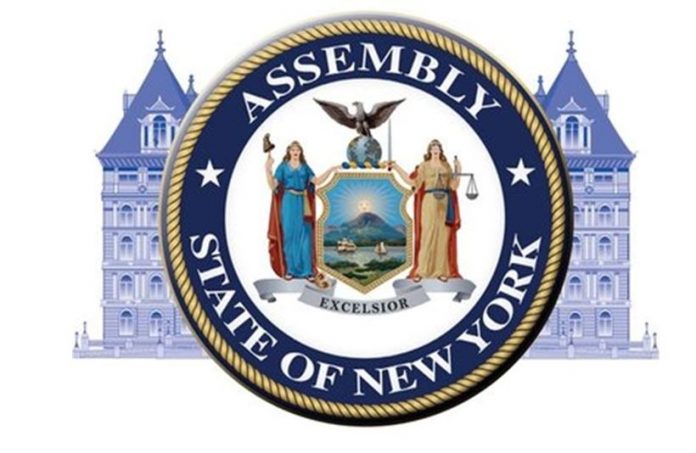 The New York State Assembly passed a bill to protect net neutrality, ensuring that all New Yorkers will continue to have equal access to the internet.
On Wednesday, the Assembly passed A02432 to amend New York State's public service law and finance to establish net neutrality provisions related to broadband internet service providers (ISPs).
Under the bill, the Public Service Commission (PSC) is required to establish a statewide plan to monitor and certify that ISPs comply with net neutrality principles.
The legislation also requires New York State agencies public authorities, municipalities, municipal corporations and libraries to contract only with ISPs certified by the PSC.
Additionally, certified ISPs are prohibited from blocking lawful content, apps, services or non-harmful devices subject to reasonable network management.  Certified ISPs are also forbidden from degrading or impairing lawful internet traffic.
Furthermore, bill prohibits broadband ISPs from engaging in paid prioritization in exchange for any form of consideration from a third party and to benefit an affiliated entity.
New York is committed to ensuring that the internet remains free and open
In a statement, Assembly Speaker Carl Heastie said, "The internet has undoubtedly changed the world we live in by allowing a more free flowing exchange of ideas and information. Without net neutrality, ideas and information would be for sale at the discretion of deep-pocketed corporations. Today's legislation demonstrates our commitment to ensuring that the internet remains accessible to everyone."
On the other hand Assembly member Patricia Fahy, the primary sponsor of the bill, stated, "Free and open access to the internet is critical to our small businesses and furthering innovation in the creative economy, as well as our education and library system. We must ensure the internet remains an accessible resource for all to use…In New York, we stand with consumers and a free and open internet for all."
Last year, Gov. Andrew Cuomo signed an executive order to protect and strengthen net neutrality across the state. His action was in response to the decision of the Federal Communication Commission (FCC) to repeal the Obama-era policy that ensures that the internet remains fair and open.
The New York State Senate is expected to pass the legislation and the Governor is likely to sign it into law.