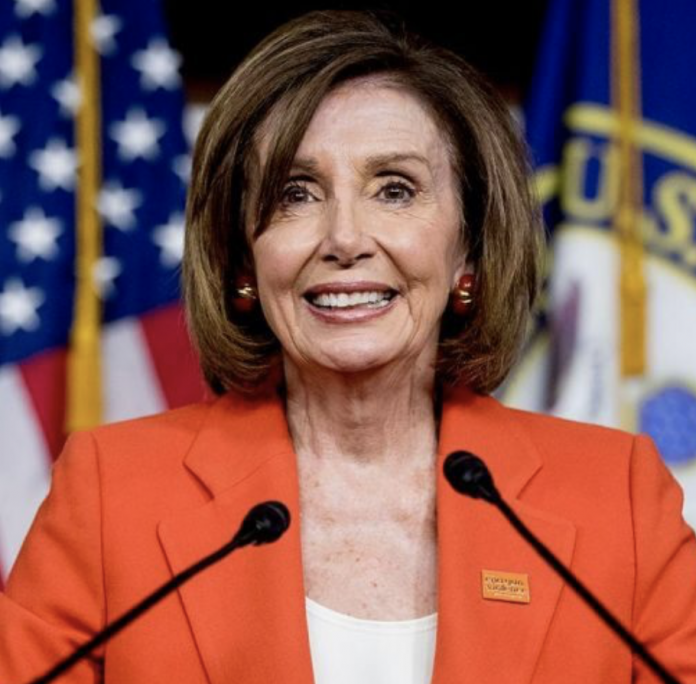 House Speaker Nancy Pelosi continues to dominate headlines. Only this time, this is due to her alleged comments about the president.
Several top Democrats are claiming that Pelosi directly expressed her desire to see President Trump in jail.
A Closer Look at the Allegations
On Tuesday, the House Speaker joined other Democrat leaders for a meeting. According to sources who attended the meeting, Pelosi's interests go beyond impeaching the president. The House Speaker is allegedly hoping for Trump to lose the 2020 election and then face legal issues. As a matter of fact, the statements which Pelosi is said to have made read as follows:
"I don't want to see him impeached. I want to see him in prison."
Pelosi furthermore allegedly claimed that President Trump's conduct in the White House is "villainous to the Constitution of the United States."
It's important to note that the House Speaker has not come out and confirmed making these statements. However, Pelosi has priorly discussed impeachment. Although she initially seemed hesitant, the speaker of the House later claimed that Trump actually wants the Democrats to impeach him.
In regards to the meeting which Pelosi joined earlier this week, a spokesperson who represents her delivered the following public statements:
"[Legislators] had a productive meeting about the state of play with the Mueller report. They agreed to keep all options on the table and continue to move forward with an aggressive hearing and legislative strategy, as early as next week, to address the president's corruption and abuses of power uncovered in the report."
Talks of Impeachment
Discussions about impeaching President Trump remain ongoing within Democrat circles. These talks persist in spite of the conclusion of Robert Mueller's probe. In fact, Democrats believe the probe's findings indicate that Trump engaged in criminal activity during the Russia investigation. This is now being used as the new angle to push for impeachment.
Democrats have taken a fair amount of heat for their support of impeaching the president from office. Conservatives maintain that Democrats harbor political motivations and bias against the president. Many have furthermore stated that it's time for the left-wing to accept the results of the Mueller probe.