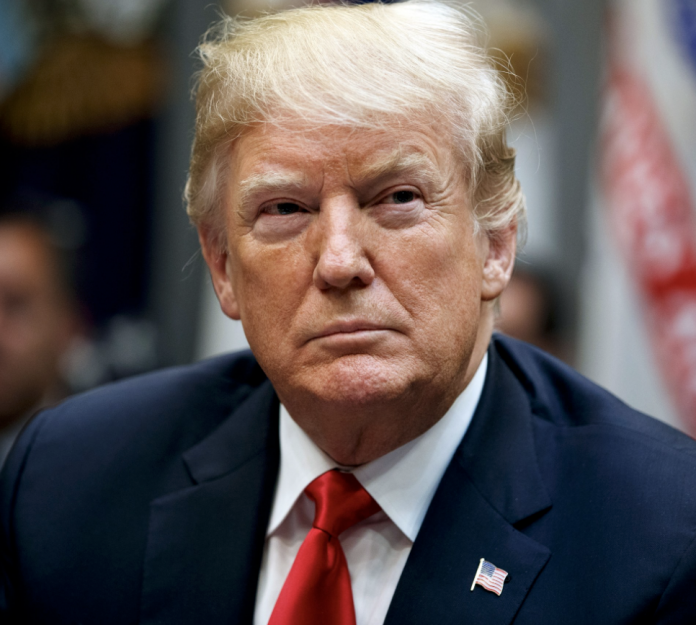 The New York State Department Taxation and Finance is investigating the tax fraud allegations against President Donald Trump and his family in the 1990s, which was detailed in a New York Times report.
On Tuesday, the Times reported that Trump "participated in dubious tax schemes" and in some instances "outright fraud." The wealth he received from his parents increased significantly through his schemes.
Trump received around $413 million (in today's dollar equivalent) from his father's real estate empire, starting when he was just a toddler. He and his siblings set up a "sham corporation" to hide millions of dollars in gifts.  In addition, he helped his parents avoid taxes and formulate a strategy to undervalue their real estate holdings on their tax returns to reduce their tax payments," according to Times.
Trump lawyer denied the accusations as "100 percent false"
Trump's lawyer, Charles J. Harder denied the allegations in a statement to the newspaper. According to him, "The New York Times's allegations of fraud and tax evasion are 100 percent false, and highly defamatory. "The New York Times's allegations of fraud and tax evasion are 100 percent false, and highly defamatory."
Additionally, Harder said Trump was not involved in the tax strategies because his family members and tax professionals handled them.
The Times reviewed tens of thousands of pages of financial records including bank statements, financial audits, accounting ledgers and tax returns of Fred Trump, the president's father.
A spokesman for the New York State tax department confirmed in an e-mail to CNBC that they are looking into the tax fraud allegations against the president. He wrote, "The Tax Department is reviewing the allegations in the NYT article and is vigorously pursuing all appropriate avenues of investigation."
In June, New York State Attorney General Barbara Underwood filed a lawsuit against Trump, his adult children, and their charitable foundation.
Underwood alleged that the foundation and its board of directors violated state and federal laws. Trump and his children allegedly committed a "pattern of persistent illegal conduct" for over a decade.