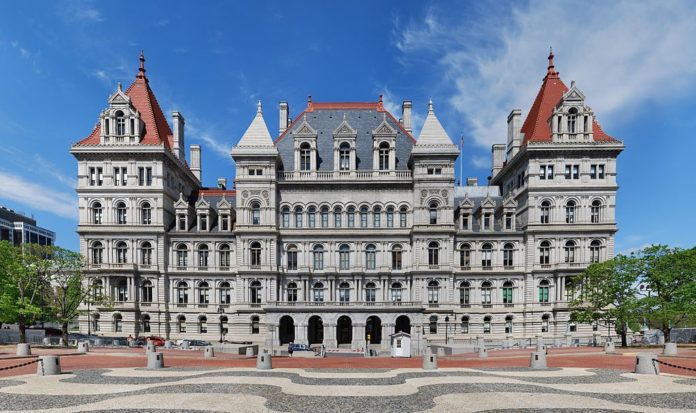 The New York State Legislature passed a legislation to ensure that young undocumented immigrants also known as Dreamers have opportunities to pursue higher education.
The José Peralta New York State DREAM Act authorizes the creation of a DREAM fund and a DREAM fund commission to advance educational opportunities for immigrant children.
Additionally, the legislation will eliminate potential financial obstacles for Dreamers seeking to attend higher education institutions.
Furthermore, the DREAM Act will remove barriers for immigrants to save for their children's educational expenses. It allows them to open a New York State 529 family tuition account under the New York State College Tuition Savings Program.
The legislation is named after the late State Sen. José Peralta, who was a passionate and tireless advocate for all immigrants and the DREAM Act.
Gov. Cuomo is expected to sign the DREAM Act
In a statement on Wednesday, Governor Andrew Cuomo expressed his intention to approve the legislation.
According to him, "Today I met with Evelyn Peralta and the family of the late Senator Jose Peralta, champion of the Dream Act. As a key part of our Justice Agenda, we look forward to finally making it law for all New Yorkers this year, for Senator Peralta and the Dreamers."
On the other hand, Speaker Carl Heastie, said, "The Assembly Majority believes in breaking down barriers, not creating them. We know higher education is the key to ending the cycle of poverty and enabling families to thrive. We have repeatedly passed the DREAM Act because we know it is economically misguided and morally unjust to deprive students educated in our very own public schools of the tools they need to be successful."
On the other hand, Senator Luis Sepúlveda, the sponsor of the legislation in the Senate, said, "This essential piece of legislation will create new pathways to higher education for our bright undocumented students who form an important part of our American family."
In addition, Sepúlveda noted, "Immigrant workers make approximately 17 percent of the overall labor force in the U.S. In our state, that number is much higher. Immigrants are 25 percent of our labor force and add roughly $100 billion in consumer power to our economy yearly."