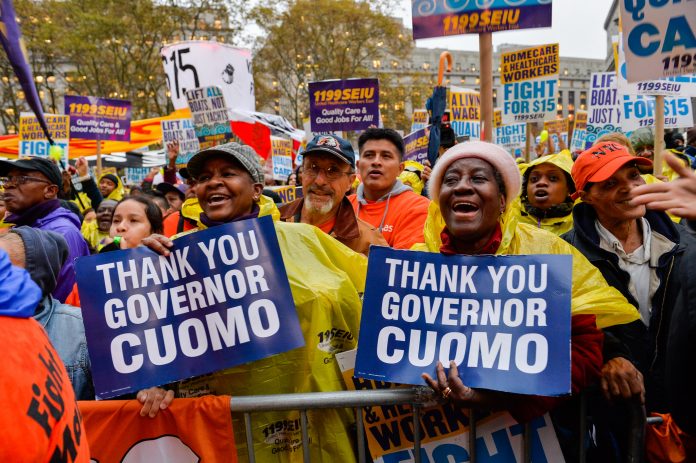 The latest minimum wage increases across New York State are now effective, a good news for workers to start the year 2019.
In New York City, workers for big employers will start getting a $2 boost in their minimum wage from $13 to $15 per hour. Employers for small employers will get a $1.50 increase to $13.50 per hour.
In Long Island and Westchester, workers will get a $1.00 boost on their hourly minimum pay to $12. Workers in other parts of the state will start receiving $11.10, up from $10.40 per hour.
New York State is restoring economic justice for working families
The minimum wage increases statewide is part of Governor Andrew Cuomo's effort to restore economic justice and fairness to working families.
In a statement, Cuomo said, "New York State is leading the way fighting for economic justice and making a real difference in the daily lives of New Yorkers. We will always stand with the working women and men of New York, and with this historic minimum wage increase we have taken another step forward in the fight for the dignity and respect of hardworking families."
The governor is reminding workers to report employers who are not complying with the increases by contacting the Wage Theft Hotline (1-888-4-NYSDOL).
On the other hand, Lieutenant Governor Kathy Hochul commented, "Everyone has a right to a decent living wage, and no one working 40 or more hours a week should be living in poverty. In New York, we believe in economic fairness and justice for all, and we will not stop fighting to ensure equal opportunities for everyone in our great state."
In 2016, Cuomo signed into law a legislation authorizing a $15 per hour minimum wage statewide. The law set the schedule and amount of wage increases based on the location of workers and industry. In some cases, the wage hike is based on the size of the company.